Powerful Financial Data
HBS Systems NetView ECO provides powerful Financial Management tools to analyze financial data and accurately measure business results, allowing you to make changes to operate your dealership in a profitable manner.
All software applications are fully integrated into the Financial Management and Reporting System, thereby eliminating the need to make manual general ledger entries for daily operations. The journal-based system provides a comprehensive audit trail from the originating transaction to the financial statement. CFOs, CPAs, and bookkeepers have commented that our unlimited online history feature saves many hours of work and eliminates stacks of paperwork generated by other systems.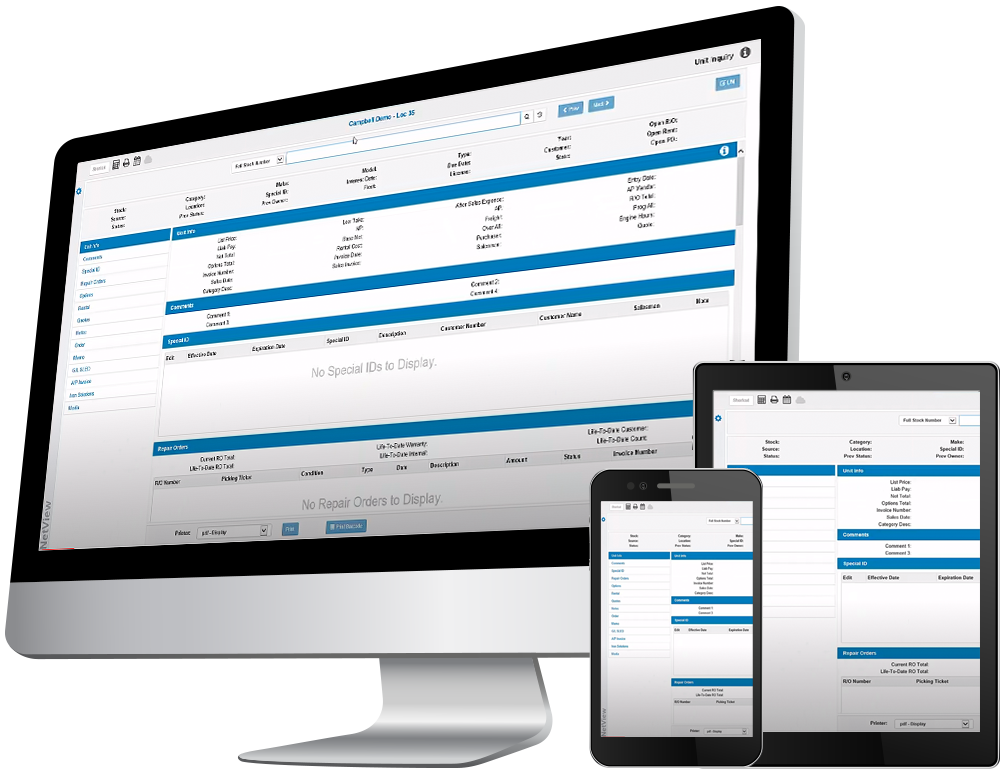 Powerful Application Features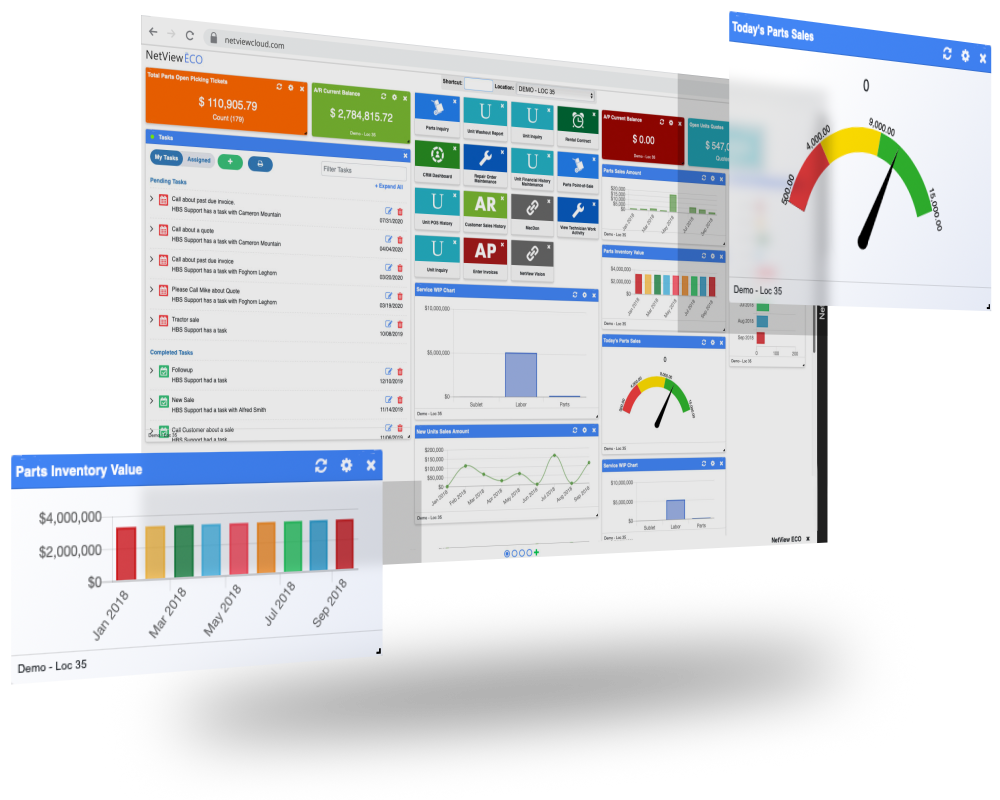 General Ledger
Obtain timely and accurate information about your dealership's financial status. Financial statements can be viewed, printed, or emailed on-demand, or displayed in graphical format.
Departmental account coding supports automated allocation of expenses and comprehensive operating statements.
Consolidated operating statements for multi-location dealerships.
Custom Financial Reports can be tailored to meet your unique requirements.
Ability to establish 12-month budget for all G/L accounts with automatic variance reporting.
Automated bank reconciliation program for all bank accounts.
Comprehensive financial reports can be viewed or saved as .PDF files.
Fixed Asset Management system tracks, calculates, and makes accounting entries for depreciation.
Accounts Receivable
Manage cash flow by tracking all transactions charged to internal customer accounts. Run statements at any time and select "open item" or "balance forward" detail by customer.
System tracks and displays available line of credit as transactions are processed.
Customer statements include collated images of original invoices with signatures.
Automatic credit rating based on payment history.
Print detailed or summary aging reports.
Receive and post account payments through POS, or use comprehensive "auto-allocation" feature to control application of payments.
Automatic finance charge posting with variable grace periods.
Easily convert charge customer to C.O.D. as required.
Dealer-defined promotional statement messages.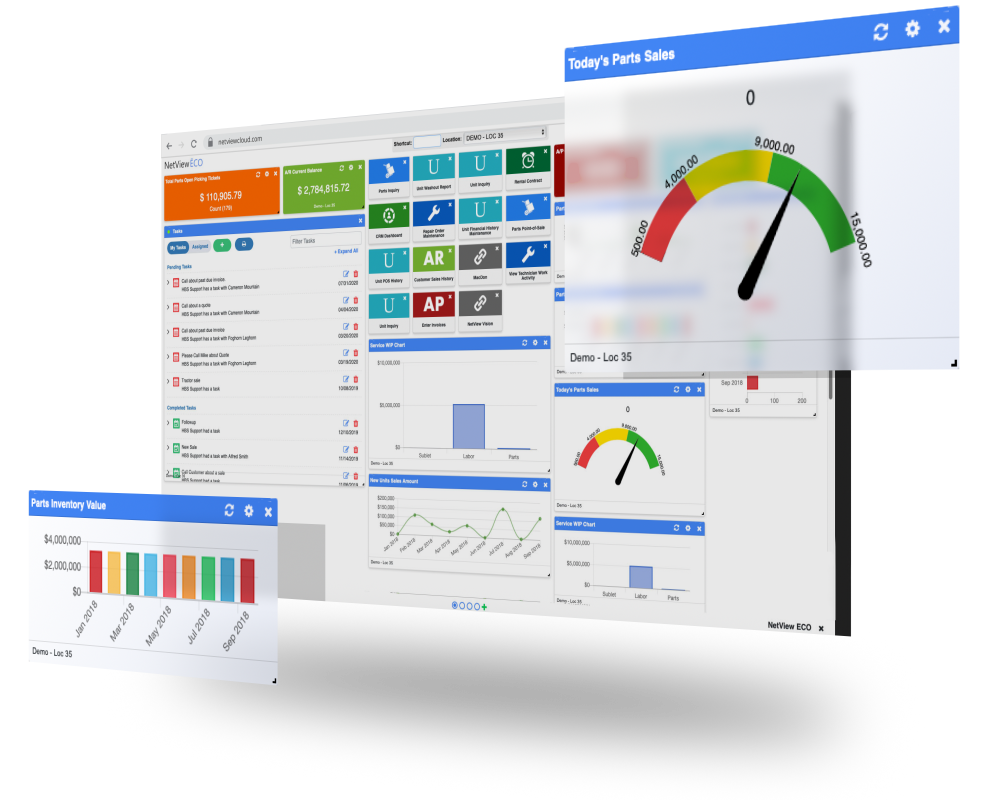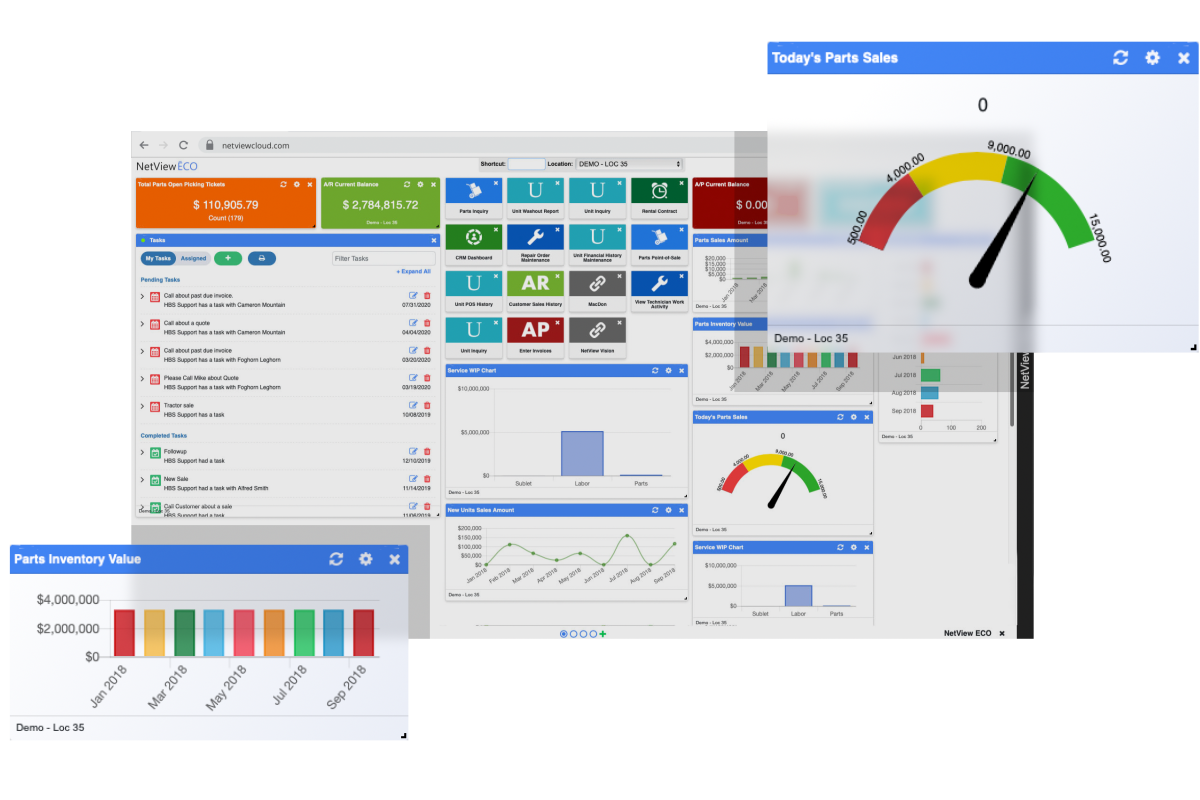 Accounts Payable
Track vendor invoices and schedule timely disbursements to take full advantage of available payment discounts. Provides extensive, detailed history from invoice to final payment.
Cash requirements forecasting so you'll know in advance what is coming due.
On-demand check features for quick disbursements to vendors or suppliers.
Scan and attach image of supplier invoice directly to A/P record for easy viewing.
Track discounts and discount rates to maximize savings on disbursements.
Allows full or partial payment of invoices with complete tracking of history.
Accumulates 1099 information and year-to-date paid amounts.
Multiple ways to select invoices for payment processing.
Fully integrated to General Ledger to eliminate manual entries.
Integrated Payroll System – Heartland Payroll
Process US or Canadian payroll in minutes while maintaining unlimited online payroll records for each employee with Heartland Payroll (US) and HBS Systems (CAN).
Disburse payroll by check and/or by ACH/ Direct Deposit (US only) to one or multiple bank accounts for each employee.
Complies with both US and Canadian payroll processing requirements.
Print W-2s (US) and T-1s (Canada) to save time preparing tax information.
Allows dealer-defined deduction and withholding categories.
Supports both hourly wage and salary compensation structures.
Unlimited number of employees with complete online history.
Password protected for data security and confidentiality of employee information.
Supports both 401K (US) and RSSP (CAN) plans.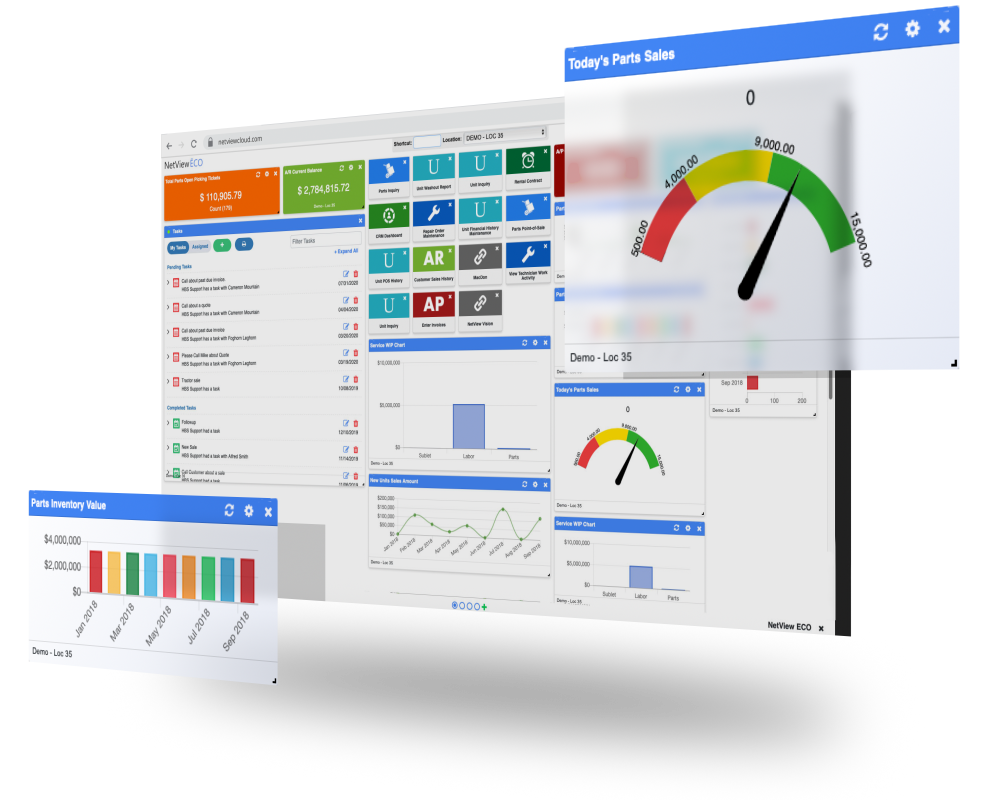 Application Highlights
Customer Statements Print with Collated Invoices
Customer statements print with collated parts and service invoices including customer signatures (requires signature capture unit). Choose from 1 to 8 invoices per page. This eliminates the need to maintain hard copies of invoices for enclosure with statements. Save time and money by reducing paperwork in the dealership.
Application Highlights
Attach Photos, Videos, Invoices, Diagrams, or Handwritten Notes to Any Accounting Record
The HBS eDocs application allows reference material to be attached to any accounting record. These can be copies of the original factory invoice for equipment, copies of parts ordering confirmations, copies of vendor bills and invoices, handwritten notes, accounts payable documents, photos, videos, or any other file you want to make available to system users. This can be particularly useful for sharing documents across multi-location dealerships.
Solutions Tailored by Role

CEOs & Presidents
Streamline all divisions of your equipment dealership.  NetView Active Desktop's customized dashboard provides real-time information for all departments, allowing you to make data-driven decisions to maximize profitability.

CFOs & Finance
Automate financials for all departments of your dealership. Our DMS software has powerful reporting tools that provide critical financial data allowing you to analyze information in your customized NetView Active Desktop dashboard.

Sales Managers
Empower your sales team to increase sales and improve customer service. NetView Active Desktop's equipment dealer management software's customized dashboard provides sales reports to manage opportunities, communication, and schedules.

Parts Managers
Automate complex processes to increase efficiency, letting you easily manage parts sales, order fulfillment, price files, purchase, returns, and more. NetView Active Desktop's customized dashboard provides real-time data to ensure on-time delivery increasing customer satisfaction and profitability.
Service & Warranty Managers
Streamline your service department and maximize profitability. Organize schedules, manage warranty claims, through automated OEM integrations, track the status of every job, unit, and technician. NetView Active Desktop's customized dashboard provides real-time data to streamline your entire department. 

Rental Managers
Maximize your fleet to increase customer satisfaction and dealership profitability. Powerful features streamline the complex rental process. NetView Rental gives your team access to real-time inventory availability and the ability to click to call, text, or email customers from anywhere on any device.  
Equipment Dealership Management Software
Customized for Your Industry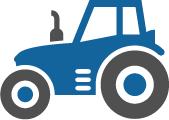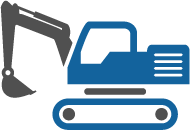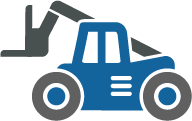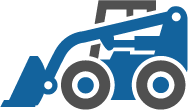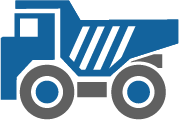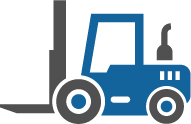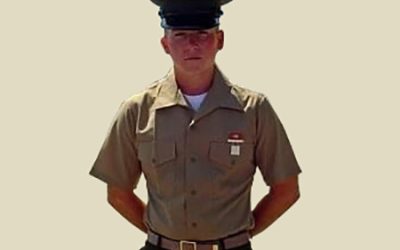 Welcome to our NetView ECO TeamView series, where we will highlight award-winning employees that make up HBS System's team members to learn more about them and their work and to pick their brains on a variety of topics. Our featured guest is Mathew Denton, Manager of...