Streamline the Sales Process
NetView CRM provides a centralized dashboard to increase efficiency, improve communication and manage the entire sales process. The Customer Relationship Management application allows you to track and manage customer interactions, provide quotes from anywhere on any device, and more.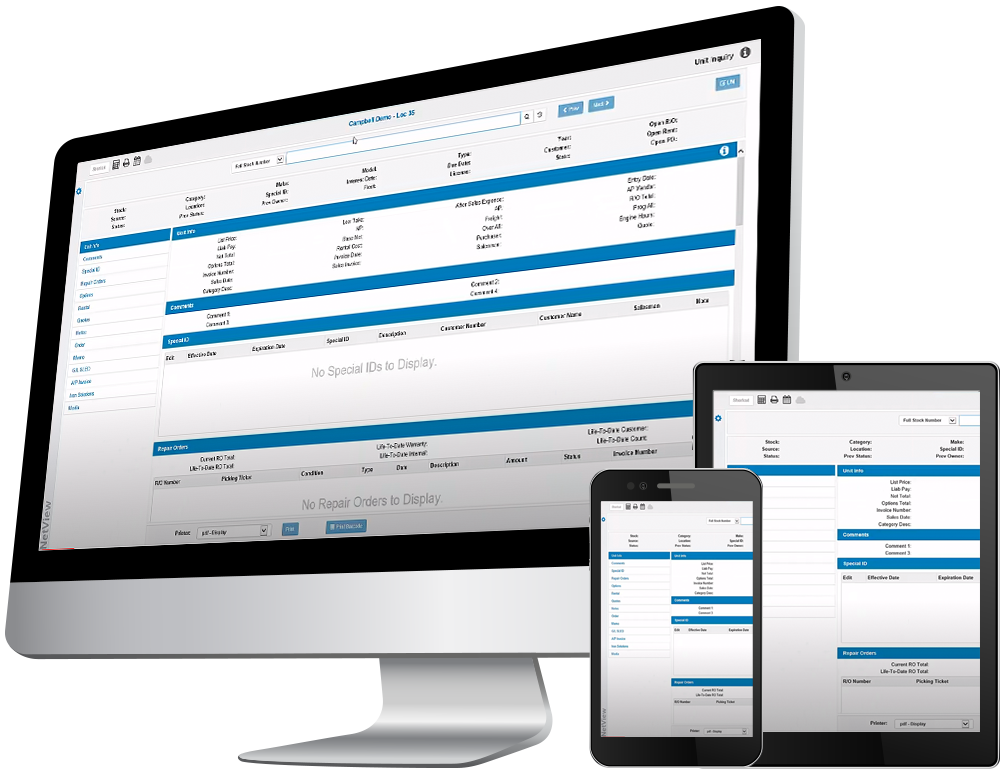 Powerful Application Features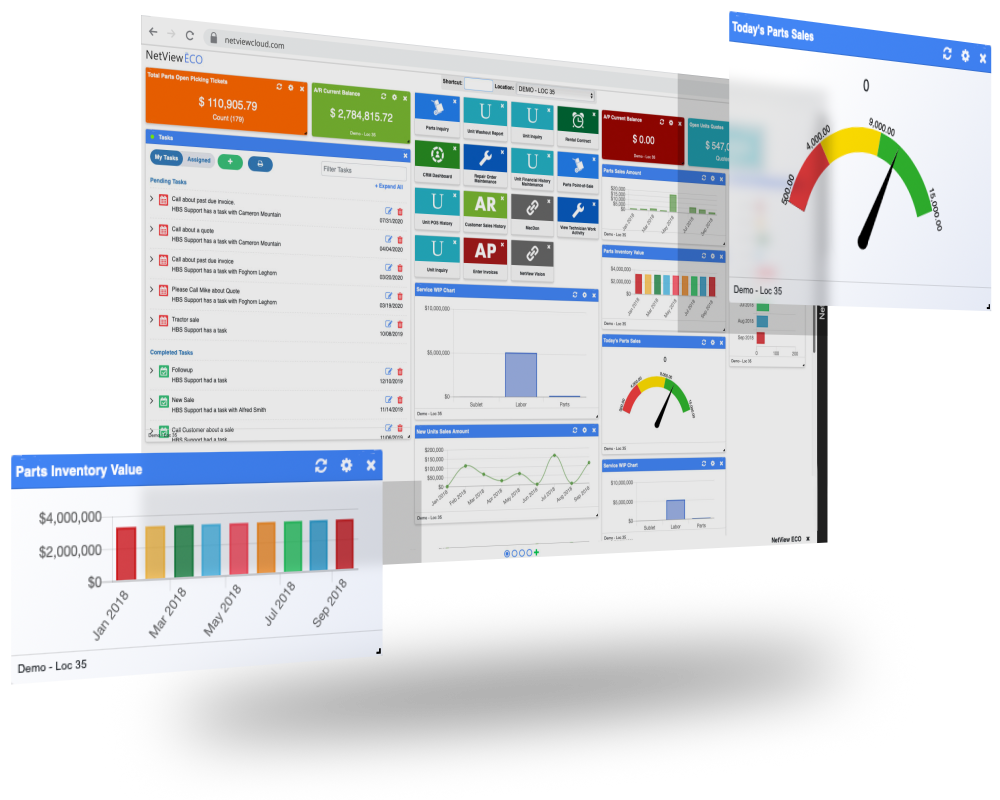 Create and manage calls, schedule appointments, leads, and demos.
Salesman ID allows for ease of tracking activity for individual sales personnel.
Sales commission reports for parts, service and miscellaneous sales can separate by invoice, date range, and more.
Search by stock number, make, model, type, year, serial number, customer, or location.
Process an unlimited number of units and trade-ins on a single invoice.
Track unit financing, curtailments, interest payments, and more.
Complete repair order history and copies of ROs are attached to units.
Follow purchase, sale, and trade-in history for the life of the unit.
Easily add or move attachments and options between units.
Automated equipment purchase downloads from participating OEMs.
Sell or take a trade-ins against a unit before it is received.
Easily create professional unit quotes with multiple color photos. Convert to an invoice with a single keystroke.
System tracks and maintains sequentially numbered versions of all unit quotes.
Coded or "hidden" cost and profit information on unit lookup screen.
Fully integrated to accounting, service, rental, and customer equipment records.
Add trade-in(s) directly to inventory from the sales invoice.
Track warranty dates, serial numbers, and other unit information online.
Quickly enter multiple units through bulk purchase option.
Transfer equipment between locations with automatic accounting entries.
Keep unlimited sales history online for fast, easy retrieval.
Track units on order from OEM.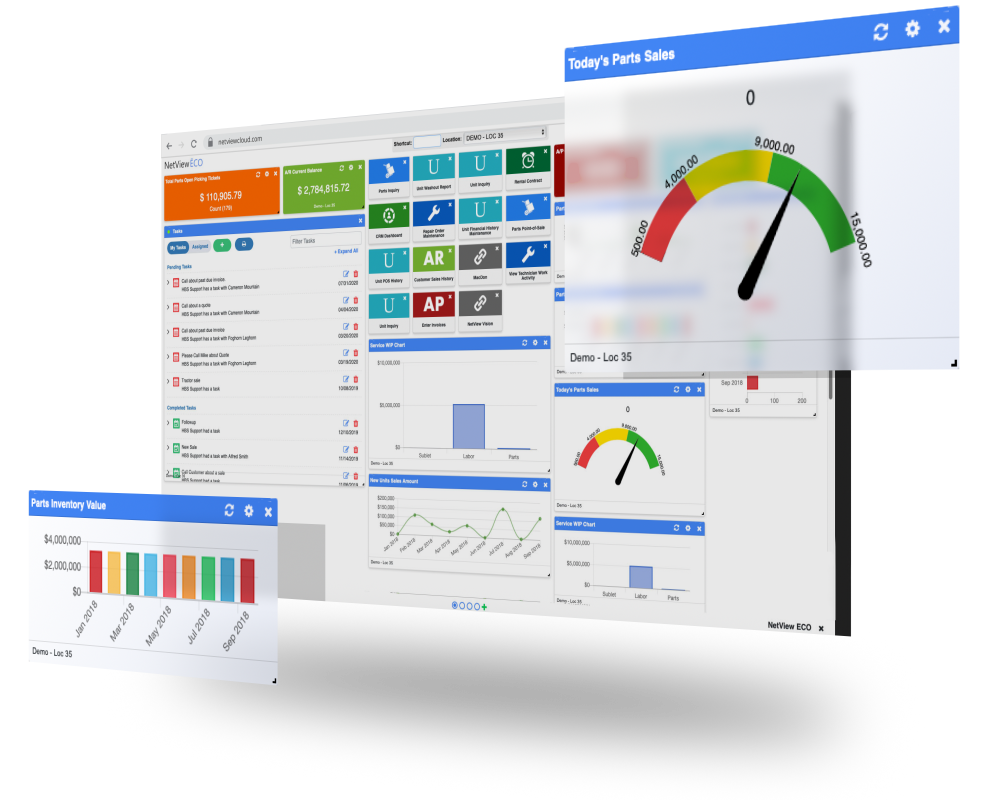 Application Highlights
Generate Professional Fleet or Wholegoods Quotes
The fleet or wholegoods management application enables you to generate professional quality quotations that can be printed, saved as a PDF file, faxed, or emailed to your customer. Nothing is more impressive than sending a quote, complete with photos, to your customer while they are still on the phone with you.
Quotes are individually numbered, so as you update or change the deal structure, each version of the quote is saved online so you'll always have a complete record of your sales process. The system can handle an unlimited number of unit sales and unlimited trade-ins on a single quote.
Complete History For Life of Equipment
Track a unit from factory order through multiple sales and trade-in cycles. This includes a complete repair order history, which can be a real selling point for dealer-maintained equipment. All historic documents can be retrieved, printed, saved as a PDF file, emailed, or faxed to potential buyers.
Accept Trade-In Unit Before the Sale
The system allows a unit to be traded-in before the sale of another unit to the customer. This can be handy when selling a used unit to the customer that hasn't arrived on the lot. It is also useful when the decision on which new unit the customer wants is still pending. All accounting entries are done automatically as the transaction is completed.
Tab
Partial Settlement by Condition Line
For large, complex jobs, it's very common for certain conditions to be completed before others. The Service system allows conditions to be settled by line item, making it easy to collect the customer's portion of a repair order while leaving warranty lines open for reimbursement from the manufacturer. Repair orders can be settled by any combination of credit card, manufacturer credit cards, customer account, or cash. The system even allows the charges to be settled across multiple customer accounts.
Attach Photos, Videos, Invoices, Diagrams, or Handwritten Notes to Any Unit
The HBS eDocs application allows reference material to be attached to any repair order. These can be copies of handwritten notes, assembly diagrams, photos, videos, manufacturer bulletins, or any other file you want to make available to system users. This can be particularly useful to document warranty claims to the manufacturer, or to show customers a photo of their equipment before and after the repair.
Powerful Search Engine
Search for units and generate listings for your sales people. Units can be retrieved by new, used, rental, ordered, sold, historical, and transferred statuses. Further refine searches by make, model, type, serial number, customer, or location. The application supports "partial" searches when the entire model or serial number is unknown. Search results can easily be sorted on screen with a click of the mouse.
Comprehensive reports can be generated, printed, or saved as .PDF files for email and portable device display.
Solutions Tailored by Role

CEOs & Presidents
Streamline all divisions of your equipment dealership.  NetView Active Desktop's customized dashboard provides real-time information for all departments, allowing you to make data-driven decisions to maximize profitability.

CFOs & Finance
Automate financials for all departments of your dealership. Our DMS software has powerful reporting tools that provide critical financial data allowing you to analyze information in your customized NetView Active Desktop dashboard.

Sales Managers
Empower your team to increase sales and improve customer service. Active Desktop's equipment dealer management software's customized dashboard provides sales reports to manage opportunities, communication, and schedules.

Parts Managers
Automate complex processes to increase efficiency, letting you easily manage parts sales, order fulfillment, price files, purchases, returns, and more. NetView Active Desktop's customized dashboard provides real-time data to ensure on-time delivery increasing customer satisfaction and profitability.
Service & Warranty Managers
Streamline your service department and maximize profitability. Organize schedules, manage warranty claims, through automated OEM integrations, track the status of every job, unit, and technician. NetView Active Desktop's customized dashboard provides real-time data to streamline your entire department. 

Rental Managers
Maximize your fleet to increase customer satisfaction and dealership profitability. Powerful features streamline the complex rental process. NetView Rental gives your team access to real-time inventory availability and the ability to click to call, text, or email customers from anywhere on any device.  
Equipment Dealer Management Software
Customized for Your Industry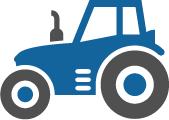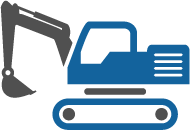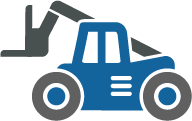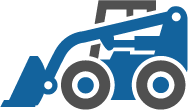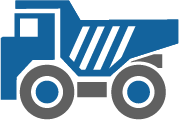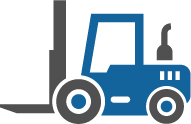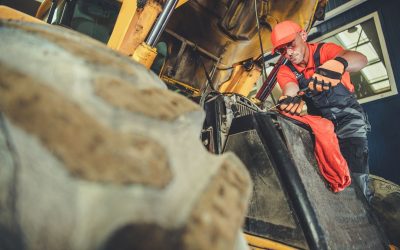 If you aren't already experiencing challenges with technician shortages at your equipment dealership, there's a good chance you will in the near future. According to the 2020 AED Foundation industry research report, the equipment industry has a job opening rate three...