Advance Your Dealership
Experience the difference web-based dealership management solutions backed by award-winning training and customer service can make for your business.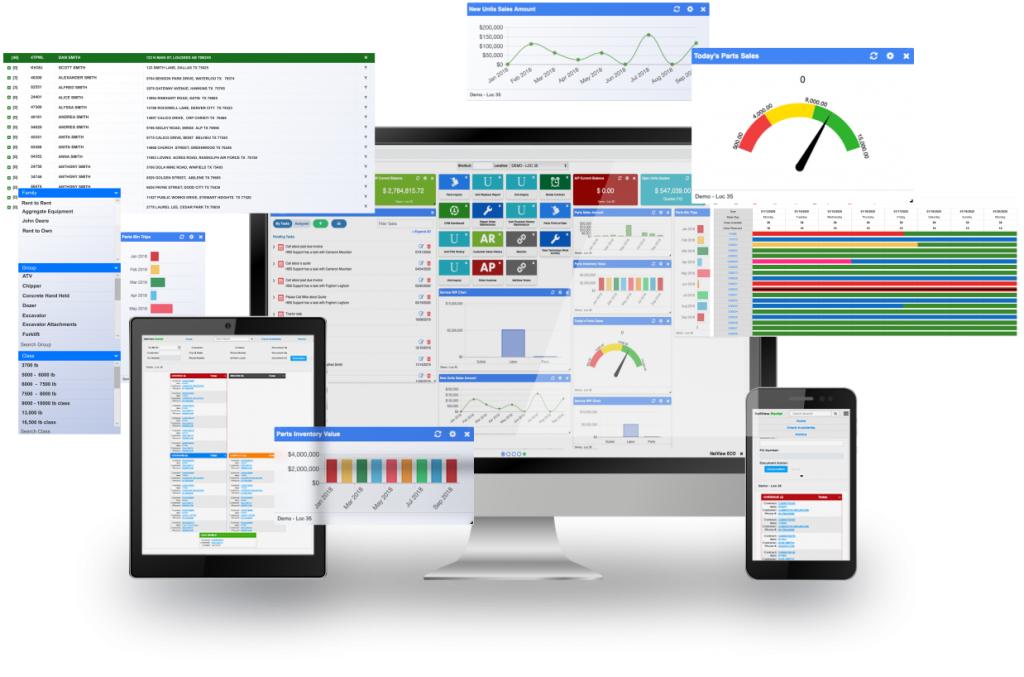 Dealership Management Software
Customized for Your Industry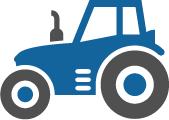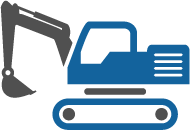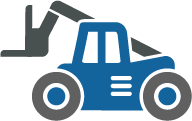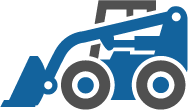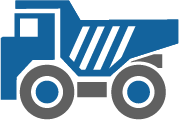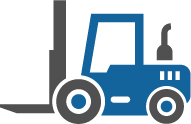 Fully Integrated DMS Solutions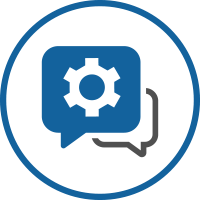 Training and Customer Support
The most critical aspects of a successful system conversion are data conversion, employee training, and implementation. Our proven processes are unparalleled in the industry and provide your team with a seamless transition to your new dealership management system. Our award-winning team of equipment dealership experts offer ongoing education, training and exemplary support.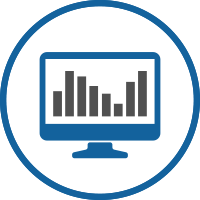 Profit Centers
Parts, Service, Rental, and Unit Sales are fundamental to your dealership's success. NetView ECO gives you the ability to easily access information from any device at anytime.  Whether at the counter, in the warehouse, or on the jobsite, your team will have access to real-time information at their fingertips.  Maximize revenue and improve efficiencies of your profit centers.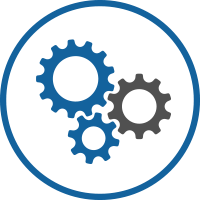 Productivity Tools
CRM, Business Intelligence, Dashboards, and OEM integrations are just a few of the many integrated tools within the NetView ECO platform that increases your productivity and give you an advantage over your competition. NetView ECO's extensive capabilities make it easier to provide excellent customer service.
Financial Management
It is critical to stay constantly informed of your dealership's financial status. That's why the NetView ECO platform integrates accounting solutions and financial analytics throughout your entire business to give you timely and accurate information regarding your finances when you need it the most.
Powerful Features to Enhance
Your Dealership
HBS Systems prides itself in providing advanced technology today that positions your dealership for the future.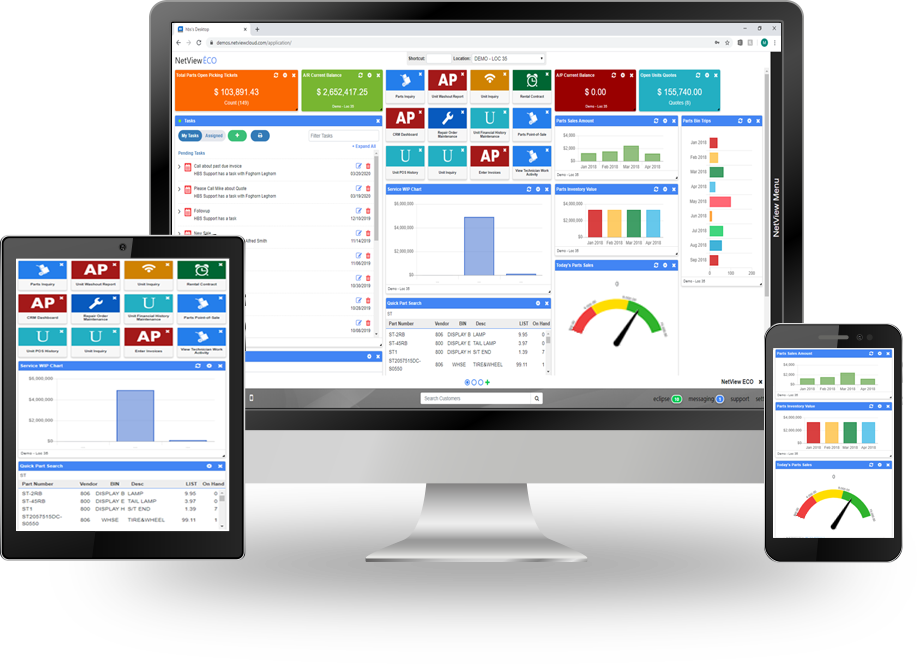 Empower your team with a customized workspace based upon specific job responsibilities. Drag, drop, resize and reorganize over 100 ActiveView tiles to track important data in real-time. Access information  critical to your dealership from anywhere on any device.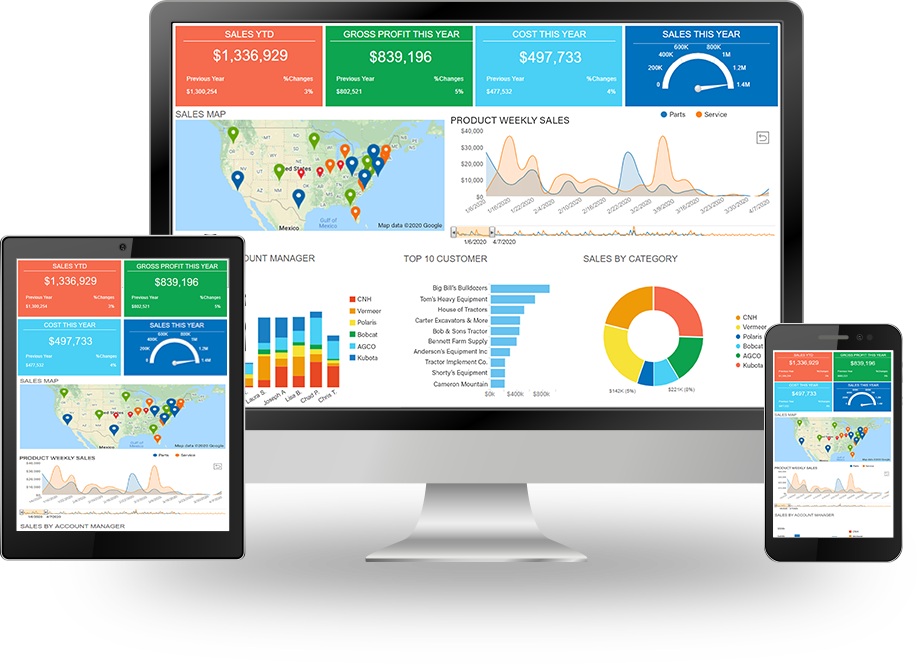 NetView Vision
Provide your team with the most powerful reporting engine in the industry. Edit, schedule and customize more than 100 Vision BI reports that provide valuable insights. Vision into your dealership allows you to confidently make data-driven decisions to maximize profitability.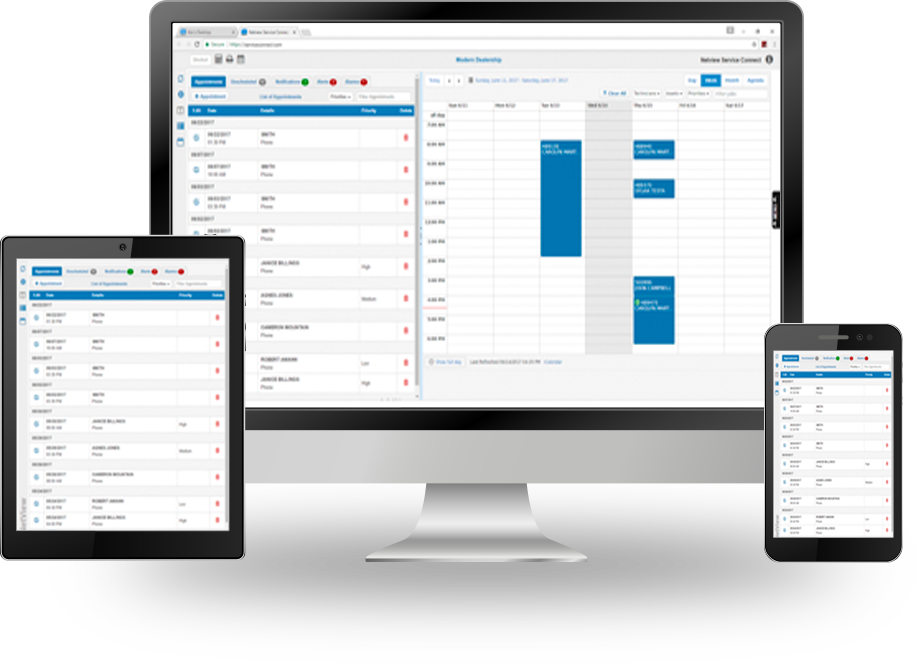 NetView Service Connect
Organize your dealership's service department.  Service Connect delivers scheduling calendars, clock in/out notifications from technicians, telemetry, and more, all from any device and always in real-time. Improve efficiency and increase customer satisfaction.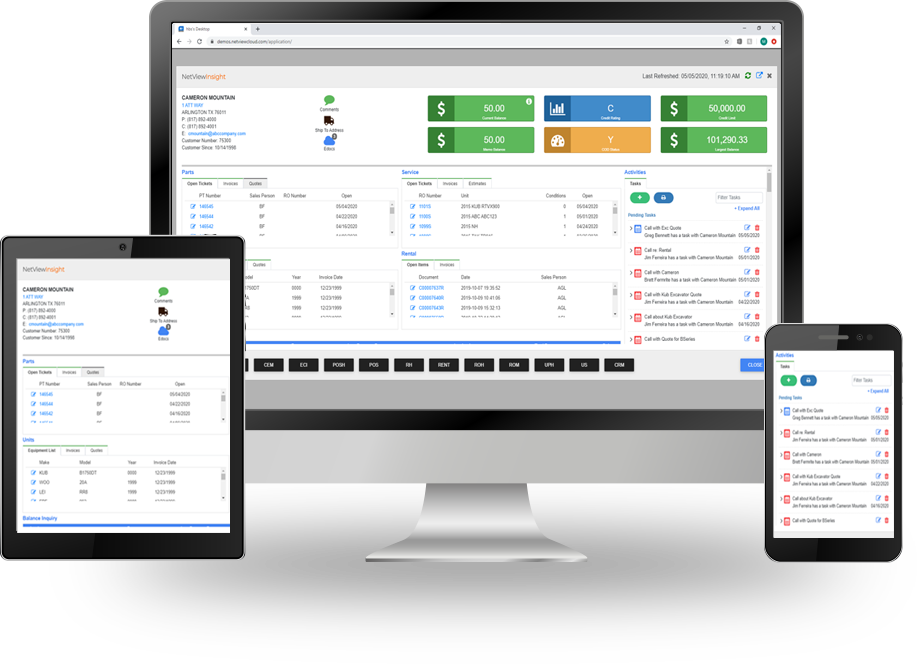 NetView Insight
Information is power! Empower your team with a 360 view of valuable customer information including: Account, Parts, Service, Equipment, and Rental in a single location before starting a transaction. Increase customer satisfaction and improve efficiency.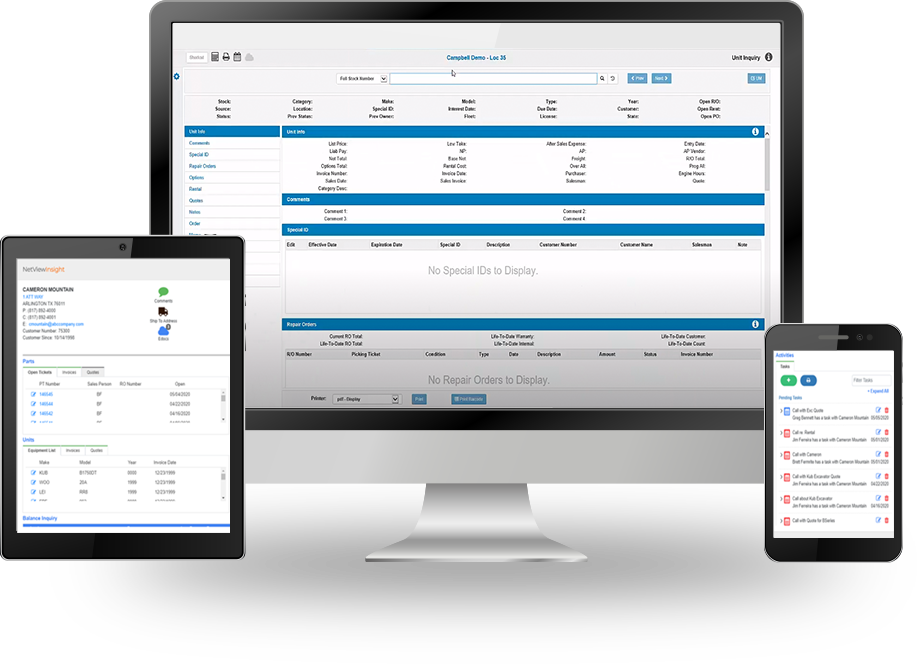 NetView Unit Inquiry
Give your team easy access to vital information for a piece of equipment in one place. See financial details, equipment options, repair order history, and pictures/video links on any device from anywhere.  Real-time updates streamline communication and ensure accuracy.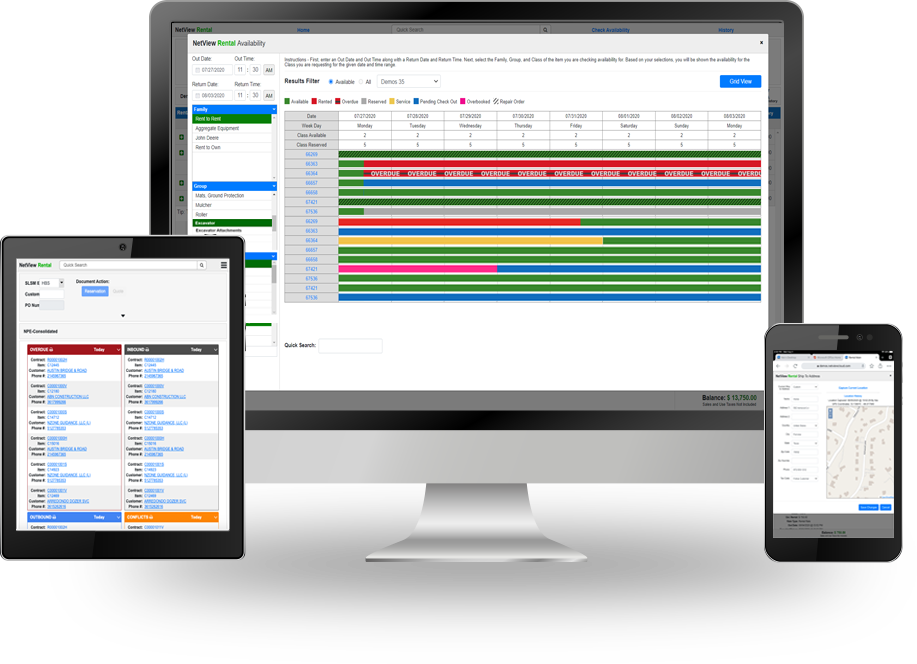 NetView Rental
Simplify complex rental processes from quotation through invoicing to collection. Optimize your fleet utilization, upsell parts and service, upload photos, increase profitability and more with real-time insight into the availability of your rental fleet from anywhere on any device.
Solutions Tailored by Role

CEOs & Presidents
Streamline all divisions of your dealership.  NetView Active Desktop's customized dashboard provides real-time information for all departments, allowing you to make data-driven decisions to maximize profitability.

CFOs & Finance
Automate financials for all departments of your dealership. Powerful reporting tools provide critical financial data allowing you to analyze information in your customized NetView Active Desktop dashboard.

Sales Managers
Empower your sales team to increase sales and improve customer service. NetView Active Desktop's customized dashboard provides sales reports to manage opportunities, communication, and schedules.

Parts Managers
Automate complex processes to increase efficiency, letting you easily manage parts sales, order fulfillment, price files, purchase, returns, and more.  NetView Active Desktop's customized dashboard provides real-time data to ensure on-time delivery increasing customer satisfaction and profitability.
Service & Warranty Managers
Streamline your service department and maximize profitability. Organize schedules, manage warranty claims, through automated OEM integrations, track the status of every job, unit, and technician.  NetView Active Desktop's customized dashboard provides real-time data to streamline your entire department.

Rental Managers
Maximize your fleet to increase customer satisfaction and dealership profitability. Powerful features streamline the complex rental process. NetView Rental gives your team access to real-time inventory availability and the ability to click to call, text, or email customers from anywhere on any device.