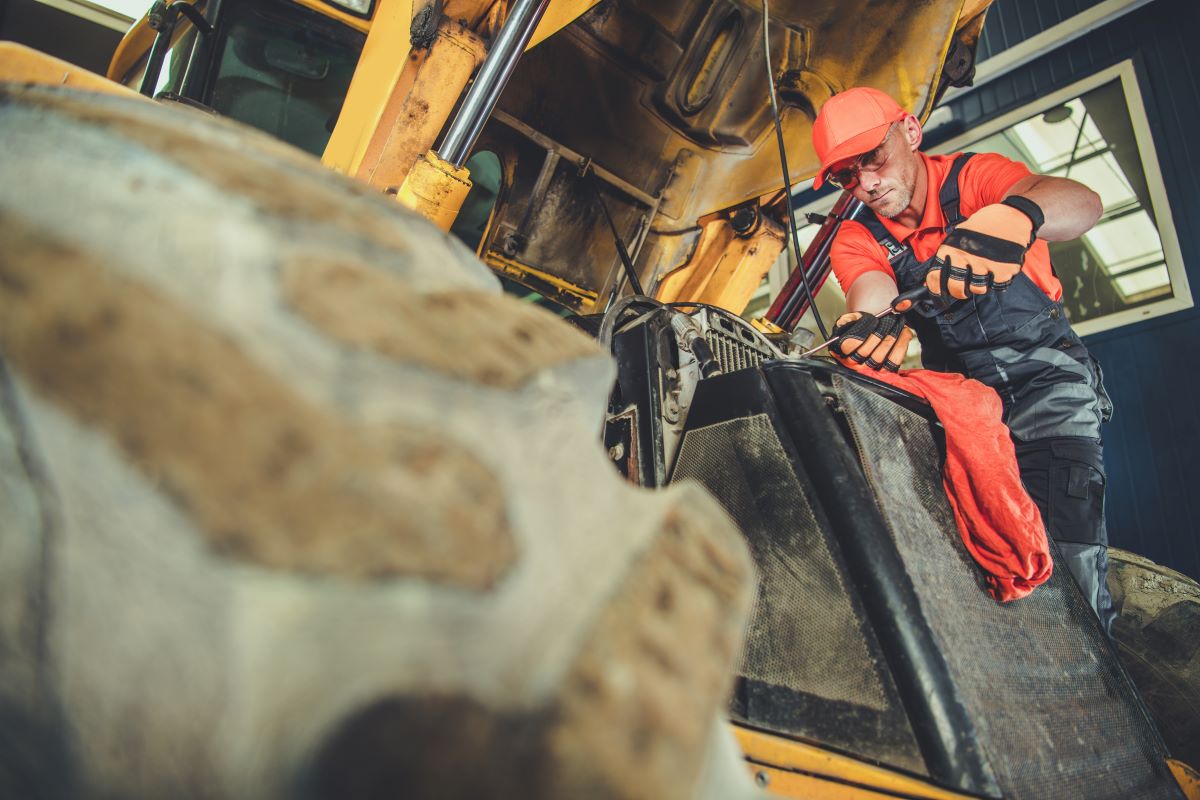 If you aren't already experiencing challenges with technician shortages at your equipment dealership, there's a good chance you will in the near future. According to the 2020 AED Foundation industry research report, the equipment industry has a job opening rate three times higher than the national average.
Labor shortages have been one of the biggest construction and agriculture industry trends affecting equipment dealerships for years due to: 
Demand for higher compensation

Less-than-desirable working conditions, spur technicians to seek work elsewhere

Burnout from increased strain on the service department to compensate for slower wholegoods sales

Last but not least, the lack of professional development for technicians
While there are several reasons technician shortages are happening, there are ways you can utilize technology to cope with the technician shortage.
Here are some ways you can use technology to cope with the technician shortage.
Track Efficiency:

Implement a service time-tracking system to measure and track service team productivity and efficiency, making it easier to identify performance dips and improvements.

Priority Level Tags:

Use standardized priority level tags on work orders to help technicians prioritize tasks efficiently.

OEM Communications Integration:

Integrate your software programs to reduce data entry and minimize manual data rekeying, saving time and reducing errors.

Technician Scheduling:

Use a service scheduler that assigns jobs to technicians based on their skill sets, ensuring the right person is working on each task and improving overall efficiency.

Digitize Inventory Management:

Replace manual inventory management with digital solutions to track parts availability accurately and reduce misordering or delays in finding the right parts.

Mobilize Technicians:

Equip technicians with mobile devices to streamline work order information, job tracking, and timekeeping, saving time and increasing accuracy.

Digital Signatures:

Provide technicians with mobile-compatible digital signature tools to collect customer signatures in the field, eliminating delays associated with physical signatures.

Automate Customer Communications:

To free up your service team's time, use automation for customer communication, such as alerts for work order status changes or pick-up/delivery dates.

Detailed Work Order Documentation:

Train technicians to log detailed information about their repair processes and times, allowing for better organization and efficiency analysis.

Customer Portals:

Implement customer portals that allow customers to request service, check work order statuses, submit help requests, and make payments online, reducing the service team's workload.

Remote Diagnostics:

Use remote monitoring and diagnostics tools to identify equipment issues and provide initial assessments, reducing the need for on-site technicians.

Online Training:

Provide online training resources and e-learning platforms for technicians to enhance their skills and access professional development opportunities.

Industry Collaboration:

Get involved in industry associations.

To combat the technician shortage,

AEM's Workforce Development Committee

has created a technician taskforce. AEM is also partnering with, and supporting the work of, the

AED Foundation

.

Community Connections:

If your local high school does not offer technical courses, introduce administrators to

the free high school technician curriculum

offered through Curriculum for Ag Science Education.

Track Profitability:

 Ensure you are able to generate the necessary information easily to meet profit metrics and be proactive in cost management, margin tracking, and service revenue tracking.
If you are looking for a dealer management system partner who leads the industry in innovation,  call 800-376-6376, email sales@hbssystems.com, or click here to book a demo with our award-winning and experienced team today.