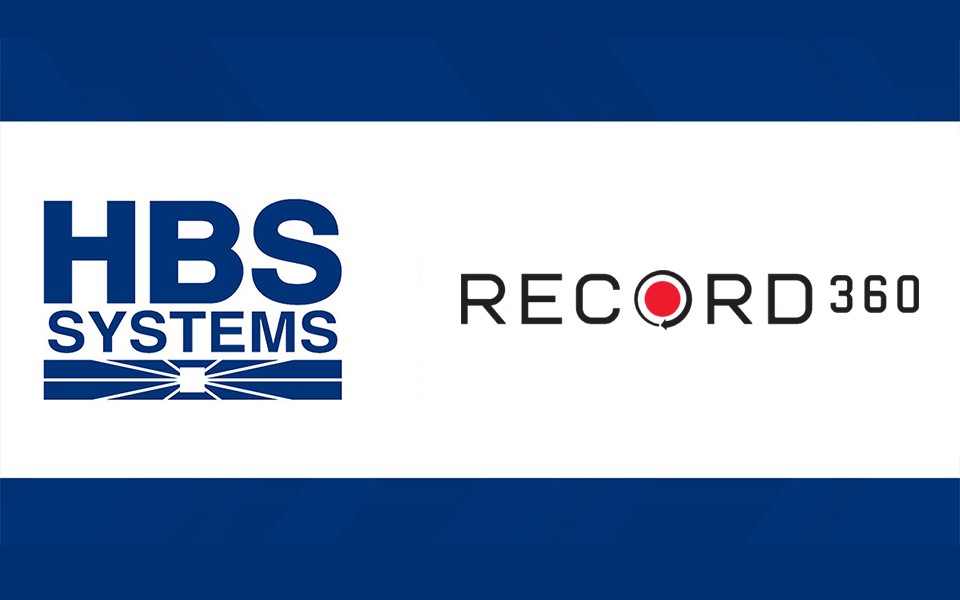 HBS Systems, a leading provider of web-based equipment dealership management solutions is proud to partner with Record360, a digital inspection software that leverages photos and videos to record the condition of physical assets.
This integration will provide dealers utilizing HBS Systems' NetView ECO equipment dealership management solution with high-quality photo and video inspections to capture equipment's actual condition from a mobile device. This partnership with Record360 will help dealers speed up the inspection process and reduce damage disputes.
The planned integration will focus on rental and service features to include:
The ability to submit inspection reports via mobile device
Take high-quality photos and videos to document the equipment's condition
Automatically upload inspections to the HBS Systems rental and service applications
Capture digital signatures
Keep a historical inspection record
Help identify damage trends
"We are always looking for ways to provide cost savings for our valued customers that partner with us for the life of their business. We are proud to integrate with Record360 to provide equipment dealers with the leading tool to manage their assets," said Chad Stone President and CEO, of HBS Systems.  "Our team is constantly working to provide an open API to easily bring innovative partners into the HBS Systems NetView ECO software ecosystem."
"We are thrilled to announce our partnership with HBS Systems. Our shared goal of improving the efficiency of equipment inspection processes will bring new possibilities to the NetView ECO dealer management software," said Damon Haber, Co-Founder of Record360. "This collaboration in the heavy equipment industry, will elevate the experience for HBS Systems dealers and elevate customer confidence and trust by adding transparency to equipment rental transactions."
About HBS Systems, Inc.
Since 1985, HBS Systems, Inc. has served equipment dealers worldwide in the agricultural, aggregate, construction, industrial, material handling, and rental equipment industries with our web-based NetView ECO equipment dealership management software.  NetView ECO improves the equipment dealership's accuracy, usability, and efficiency, leading to increased profitability and customer satisfaction. Our web-based ERP provides equipment dealerships with a feature-rich solution that includes: Parts Inventory Management, General Ledger, Accounts Receivable, Accounts Payable, Unit Inventory Management, Service Invoicing and Scheduling, Telematics, Mobile Access, Rental, Sub-Rental, Drill Down Financial Reporting, Document Management, Purchase Orders, Payroll Interface, Budgeting, Fixed Asset Management, Cloud Hosted, Integrated Payment Terminals, Mobile App for your Customers, e-Commerce, OEM Communications and Ordering, Personalized Desktop, Cross-Browser Functionality, and more. Integrated OEM solutions simplify complex AGCO, Bobcat, BRP, Can-Am On-Road, and Off-Road, Case Agriculture and Case Construction, CLAAS, CNH Industrial, Kubota, John Deere, Krone, New Holland Agriculture, New Holland Construction, Polaris, Sea-Doo, Ski-doo, and Vermeer, and over 300 shortline and specialty manufacturers processes with automation and an intuitive design. Our secure cloud-based data platform scales to equipment dealers' business needs and offers accessibility from any Internet-connected device allowing your employees to stay connected to critical information updated in real-time. HBS Systems prides itself on providing advanced technology today that positions equipment dealerships for the future.  To learn more, contact our experienced team at sales@hbssystems.com, 800-376-6376, or visit https://hbssystems.com/.
About Record360
Founded in 2013, Record360 is used by customers such as Synergy Equipment, L&N Supply Company, and Komatsu to document the condition of assets like construction equipment, trucks, and other rental machinery at the time of exchange. With over 23 million inspections in 2,000 locations nationwide, Record360 acts as an independent third party to store high-quality images and video documentation to hold proof in the event of a damage dispute. For more information about Record360, visit us at https://record360.com/.