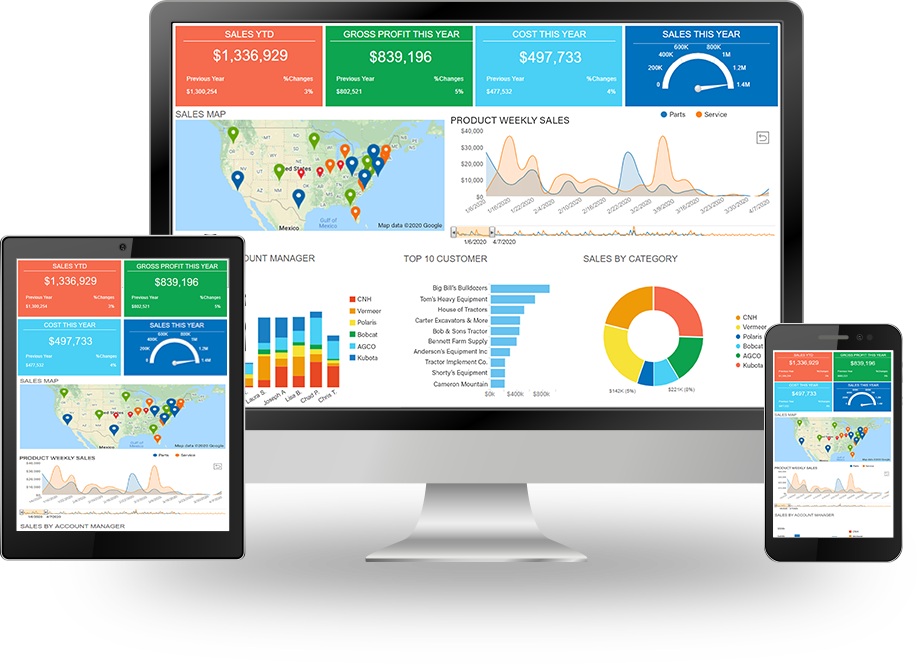 Inventory management plays a crucial role for the success of all dealerships.  It also has an effect on the overall profit.  By identifying ways to optimize and implement the best inventory management practices you can reduce costs, increase profits and improve customer loyalty.  In this blog we'll highlight 4 ways to increase profit with inventory management software.
1. Identify "Add On" Items and Raise Pricing
With information plenty available, customers will seek out the best pricing in a variety of ways.  Paying key attention to "top level" inventory pricing and being competitive will make sure customers choose your dealership.  However, additional items are often sold in conjunction and that is an opportunity to maximize profit on the entire sale.  These are often less expensive, less price shopped items and by adjusting your prices higher, with time you'll notice steadily growing profits from inventory transactions.
2. Automate Inventory Management Processes
Using manual processes to manage inventory can often lead to errors and are time consuming.  By automating certain tasks you can gain better accuracy and efficiency.  With automation you can also reduce shortages and overstocking, which will have a negative impact on profit.
With automation tools you can streamline inventory pricing, communication on inventory levels, reorder point calculation as well as creating purchase orders.  With streamlining these important processes you'll save time, reduce the risk of errors, which will increase productivity and profit.
3. Implement Just-In-Time Inventory Management
Just-In-Time is a strategy of keeping inventory levels purposefully low while still meeting customer demand.  The overall goal is to maximize your inventory turnover and reduce the amount of storage and cash needed to maintain inventory.  You can also improve efficiency by only ordering inventory as you need it.  It is recommended that you have efficient tools to check and communicate with your current suppliers' lead times in order to successfully implement JIT.  It is also beneficial to have the ability to calculate reorder levels based off of a number of days demand.
When implemented correctly this can provide great cash benefits by reducing the amounts needed for stock.  Using that freed-up cash in other areas of the dealership while realizing the increased efficiency of Just-In-Time inventory management  can help increase profits.
4. Improve Your Inventory Offering
The inventory offering refers to different types of inventory as well as quantities you stock and advertise.  To improve on your current inventory offering you need to have a good understanding of the customers you serve and their needs.
Using historical sales data and gathering customer feedback you can put together additional inventory offerings to increase sales and profit.  You can also use these new offerings to enter new markets and diversify your customer base.
To learn more about how HBS Systems' equipment dealership management software can increase profit with inventory management, call our experienced team at 800-376-6376 or email sales@hbssystems.com.