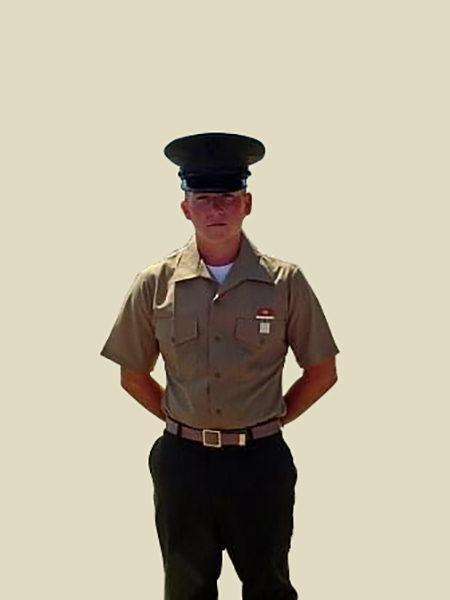 Welcome to our NetView ECO TeamView series, where we will highlight award-winning employees that make up HBS System's team members to learn more about them and their work and to pick their brains on a variety of topics.
Our featured guest is Mathew Denton, Manager of Customer Support at HBS Systems.
In this HBS Systems exclusive, we sat down with this family man to learn about his background, life with twins, how he came to HBS Systems, his love of people and solving puzzles, and his passion to provide award-winning support for our customers.
HBS: Tell us about where you grew up and how that experience shaped you and set you on a path of excellence to serve others!
MD: I was born in California and lived there until I was 10 years old. My family moved to a small town in Wisconsin where I lived until I was 19 years old. I spent a lot of time with farmer's kids, helping on farms and working on vehicles with my dad. When I moved to Texas, I worked in the automotive industry and got hands-on experience,  working on cars, selling parts, and doing physical inventory as a parts and service advisor. I love computers and I'm very good at solving puzzles and troubleshooting.  When I saw an opportunity to join the team at HBS Systems as a support specialist, I jumped at the chance as it aligns so well with my strengths and I was already familiar with the dealership industry.
HBS: You joined HBS Systems in 2018. Why do you think we have the best customer support in the industry?
MD: Similar to me, the majority of our team has experience in the industry so we understand what a customer is experiencing at their dealership and the unique challenges that they might face on a daily basis.  HBS Systems also focuses on truly building personal relationships with our customers.  We bring them into our office for training, we go into the field to meet with them for additional training, and even as we speak with them on the phone, they've likely met that person or worked with them at a training event. We strive to ensure that when our dealers call, they get a live person to assist them quickly with their question and go above and beyond to provide them with the answers they need to continue serving their customers.
HBS: Walk us through a typical day in the life of Mathew Denton.
MD: At work, I sit down at my desk, check my emails for any immediate requests and respond as necessary. I check-in with our support team to answer any questions that might need immediate attention.  Then I'll look at any cases that have yet to be resolved to ensure that our customers get the exemplary support they have become accustomed to from HBS Systems. As we continue growing at HBS Systems our team grows too. I am consistently working to train new employees and ensure they are getting the support they need to support our customers.  Since our team talks with our customers on a daily basis, I'll also work with development to ensure they have received requests for needs within our software.  I also have the pleasure of working with our training and implementation team as well as our sales team with the on-boarding of our new customers to ensure they have everything they need to get started on their new dealership management software.
HBS: What's the best part about working at HBS?
MD: The family atmosphere is great. We can rely upon each other, talking to anyone on the team at any given time which helps us resolve any issue a customer is facing quickly. In what can be a stressful position serving customers, knowing I have the full support of everyone on the team from our CEO, CTO, VP of Operations, Director of Sales and every team member helps make work less stressful.
HBS: What's next on your list of personal and professional goals?
MD: Personal: Watch my twins continue to grow and start school in a few years.  Professional: Take over our CEO, Chad Stone's job when he decides to retire. 
HBS: Both those goals sound amazing. Let's shift gears for a second. Give us your five favorite movies.
MD: Back to the Future, Pulp Fiction, 21 Jump Street, The 13th Warrior, Talladega Nights, I could go on and on, there are too many to list!
HBS: 5 favorite musical artists.
MD: Whisky Myers, Korn, Deftones, Disturbed, Zac Brown Band
HBS: We hear you've developed more efficiencies outside of work after having twins, what's the best life hack you can share?
MD: Sleep is a luxury; coffee is a necessity.
HBS: What inspired your passion for serving others and what do you do to sustain it?
MD: I'm really inspired not to be homeless and have a passion for not starving to death, so I show up to work every day. OK, okay, in reality, I actually enjoy helping people get the answer they need, and really do love solving puzzles.  Those two things just go together really well here at HBS Systems in my current role as Manager of Customer Support.
HBS: What's your favorite place on earth and why?
MD: Anywhere with water whether it's a lake or an ocean. I love being in the water.
HBS: If you could be a model for any product, what would you choose and why?
MD: Odd question, but I guess it would be Carhartt because they've got the best apparel and it lasts.
HBS: We found this photo of you in uniform serving as a US Marine. Thank you for your service to our country.
MD: It was my honor to serve my country. Where'd our Director of Marketing find this photo?
We hope you enjoyed getting to know Mathew Denton a little more in our NetView ECO TeamView series. If you'd like to become part of the team or learn more about how HBS Systems can Advance Your Dealership, give our team a call at 800-376-6376 or send an email to sales@hbssystems.com.