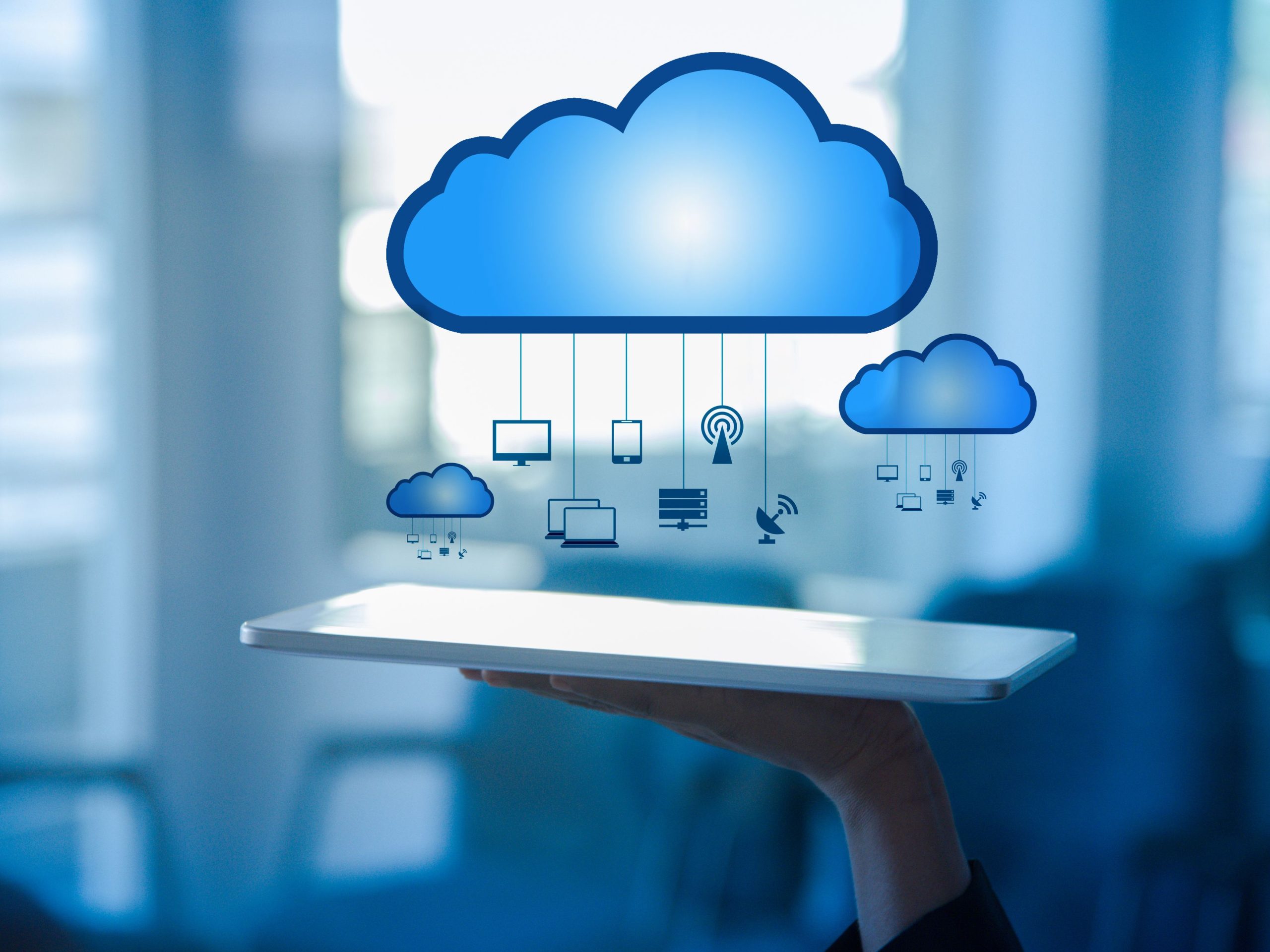 If your dealership is still relying on an on-premise server, keep reading. Technology continues to evolve and it's likely the majority of your competitors have already moved their data to the cloud. Cloud-based data for equipment dealers is becoming increasingly popular for several reasons including security, affordability, and flexibility. When you switch to the cloud, your service provider communicates with the cloud resource independently without the need for the end user's involvement. If you've got questions, our expert team at HBS Systems has answers.
What is cloud computing?
The practice of using a network of remote servers hosted on the internet to store, manage and process data, rather than a local server or personal computer. It may be accessed from any device, with an internet connection. These cloud servers are housed in data centers located throughout the world. According to Fortune Business Insights, the global cloud computing market size is projected to reach $791.48 billion by 2028.
Why is cloud-based hosting important for my equipment dealership?
Eliminate local installations with the cloud. Remove the need to install HBS Systems or keep your data locally, cutting down the inflated costs and limited supplies of hardware. If you are wondering how much storage there is on the cloud, by 2025, there will be over 100 zettabytes of data stored which is equivalent to a trillion gigabytes. Additionally, Cloud technology has a near-instantaneous positive impact. Within the first several months of implementing the technology, 80% of businesses report improved operations.
Increased security with cloud-based data
As your dealerships data is stored in the cloud, it's protected by multiple layers of redundancy to ensure that all information remains accessible regardless of any network issues or outages. In addition, cloud-based data is encrypted in transit to protect your information from being accessed by unauthorized individuals. Due to the strong reliability of cloud technology, 94% of businesses indicated substantial improvements in online security after transferring their data to the cloud.
Reduce costs with cloud-based data
When compared to using in-house systems, adopting third-party platforms can save small and medium-sized dealerships 40% on IT expenses, hardware maintenance, electrical power, and server replacement costs.
If your dealership employs an in-house IT staff to manage your server, cloud-based data eliminates this need, as the hardware is owned by HBS Systems and stored in off-site locations. Cloud solutions also lead to less demanding maintenance costs. If you had to replace servers or other hardware need repairs, upgrades, or other maintenance services, it would not cost your company additional time and money.
Enjoy flexibility with cloud-based data
With cloud-based data, you can access your information from anywhere, at any time, as long as there is an internet connection available. This flexibility allows you to work remotely, which can benefit those who travel frequently or have busy schedules that make it difficult to come into the office every day.
If you are ready to benefit from increased security, affordability, and flexibility as well as reduce maintenance and management costs, give our team a call today at 800-376-6376 or email us at sales@hbssystems.com