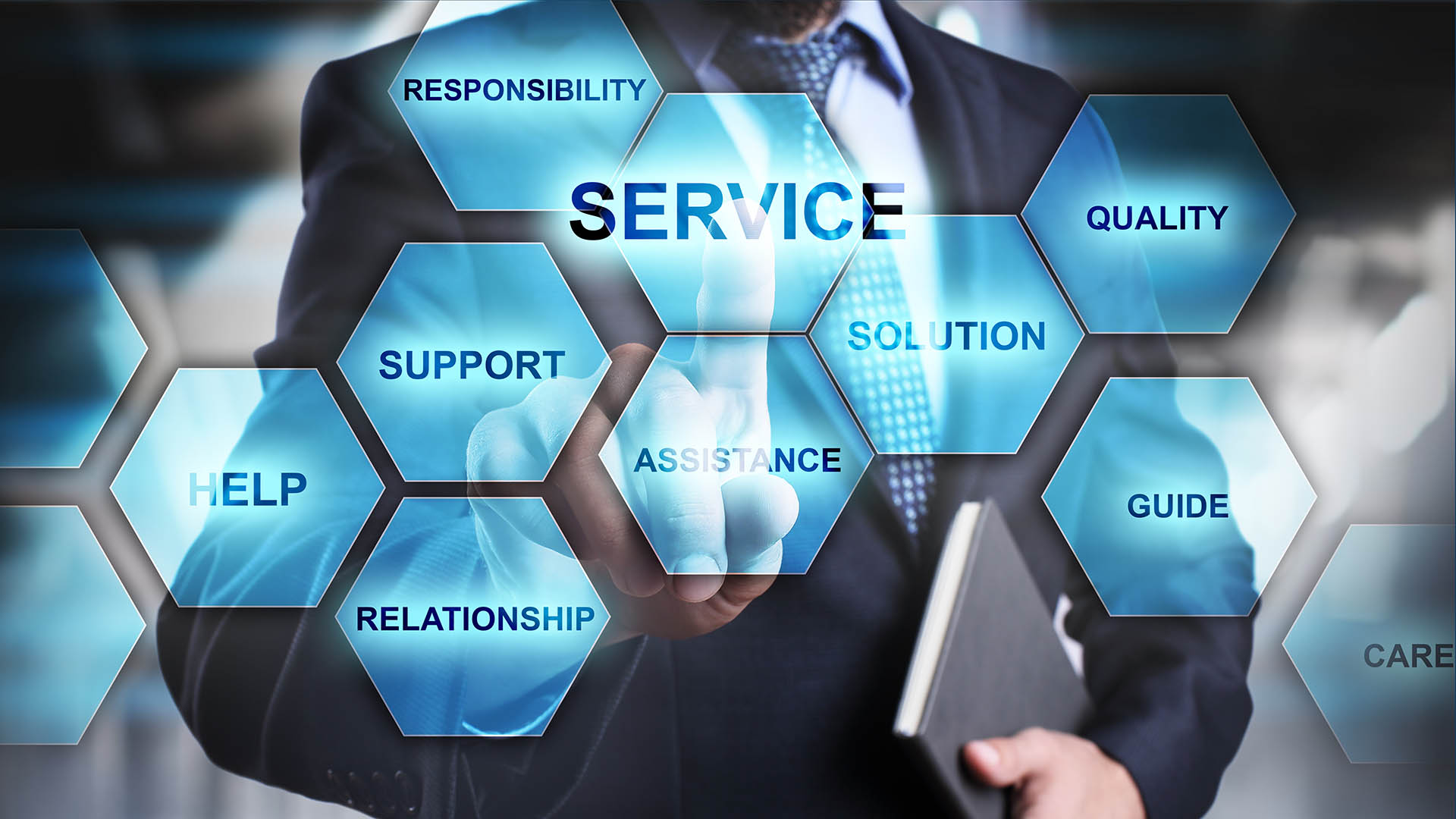 What is good customer service? While the definition can vary from company to company and industry to industry, good customer service typically means providing timely, attentive, positive service to a customer, and ensuring their needs are met in a way that reflects positively on a company or business. HBS Systems customer service strives to provide the best in the industry and have incorporated these common characteristics over the past 35 years.
Common characteristics that reflect good customer service include:
Timely Response Times – Customers are looking for fast solutions. A Forrester report indicates that 66% of adults say the most important thing a company can do is value their time. That's why HBS Systems SupportNOW team focuses on efficiency and has developed a workflow that streamlines our support functions to handle your specific needs in a timely manner.
Self-Service – How often do you use a knowledge base to answer questions you have about the products and services you use every day? From your cell phone to your microwave to your excavator or tractor, a recent study by ZenDesk indicates that more than 50% of customers want to solve problems on their own. HBS Systems NetView Help has been developed in conjunction with more than 1,500 equipment dealerships' input to ensure industry best-practices are communicated in our valuable knowledge base. As the knowledge base continues to grow, so do our valued partners.
Industry Experience – Every business experiences frustrated and upset customers. Emotional intelligence, or the ability to correctly read and react to other people's emotions, is a valuable skill in customer service roles. At HBS Systems, our team has hundreds of years of combined equipment dealership experience, often in the exact job your team needs help with. Whether it's inventory management, sales, parts, service, rental, or accounting, we've been there, and we understand how you feel. As such, we can better assist in resolving the issue on the first call.
Creative Problem Solving – In the end, a customer calls a support line to solve a problem. Think of a time when you experienced someone going above and beyond to help you resolve an issue. You may have only experienced this type of service a few times; however, at HBS Systems, it's what makes us different. Our experienced SupportNow team consistently provides award-winning service; you name it, we've dealt with it multiple times before. What's more, our team consistently goes the extra mile to help you address your problems. No matter how complex the issue or long it takes to resolve, we will stick with you until everything is fixed.
We go beyond providing exemplary customer service by building out additional Education and Training opportunities based upon the needs of our valued partners, carried out through regularly scheduled webinars and on-site classes at our HBS Systems headquarters. Modeled as an extension of our successful on-site system implementation and employee training, our classes are well attended and provide great feedback.
Don't just take our word for it, click here to listen to the experience that a few of our valued dealerships experienced. To experience the difference of the industry's highest customer satisfaction in support, call 800-376-6376 or email sales@hbssystems.com.