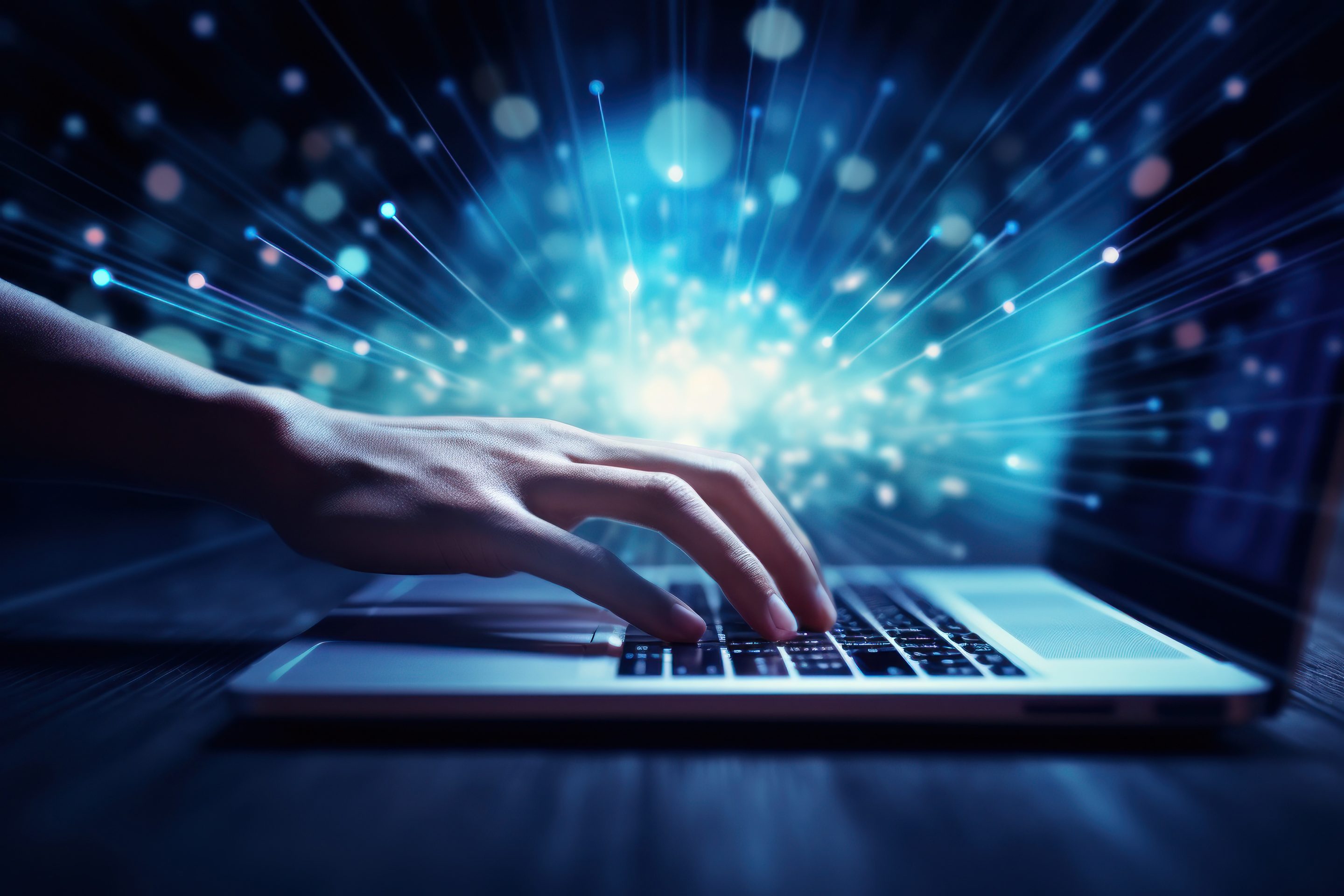 The tried and true saying "Time is Money" was first documented in an essay by Benjamin Franklin in 1748 and there is a reason why, after all these years, it is still as relevant as ever today.  Simply put it's also translated into saving time equals saving money or time spent can also be time wasted, and those are wasted opportunities to make money.
Speed and Profitability in the Equipment Dealership
In the equipment industry, managing a dealership comes with its own unique set of challenges.  From handling sales and rentals to keeping up with maintenance schedules to managing inventory, there's a lot to keep track of.  Speeding up these processes can help streamline operations, reduce errors, and put money back into the dealership. When dealership staff complete transactions quicker, find information sooner, and speed up their day-to-day decision making it all results in a better customer experience.  Below we'll cover how choosing the right Dealer Management System (DMS) can speed up your daily operations and also explain why the speed of information is directly linked to profitability.
Streamlining Inventory Management
Inventory is the backbone of a successful dealership and there are many departments that depend on accessing the right information to be prepared.  It can also be one of the more time-consuming tasks to manage.  
From the wholegoods department, the parts department as well as the rental fleet, all areas must have access to vital information quickly to ensure you can continue to meet customer demands promptly.  Accessing historical information to provide informed stocking decisions for the future should be easily accessible if not automated by your DMS.  As OEM integrations provide real-time inventory updates and simplified and quick ordering options, key personnel have more time to focus on revenue-generating activities.
Quick and Accurate Quoting
Create professional quotes with just a few clicks, allowing staff to communicate more effectively and maintain accurate records, creating a true pipeline of opportunities.  With today's competitive landscape and complex pricing, simplifying and speeding up these processes can reduce pricing errors while increasing customer engagement.
Quicker Sales Processes and Customer Management
Speed matters when processing invoices for customers.  From processing parts invoices, creating rental contracts, and writing repair orders, having your customers on their way in as little time as possible is key to customer satisfaction.  
Accessing customer information instantly and streamlining pricing calculations will also help ensure that your customers receive the best service possible. Additionally, automating these processes help reduce operational costs and make customer service more efficient.
Live Data Analysis
A successful dealership must make informed decisions quickly in a fast-paced environment.  The right DMS will provide live reporting capabilities, allowing you to analyze sales history, review inventory performance and see key financial information in as few clicks as possible.  The quicker you have access to this information, the more time you have to adjust your dealership's strategies and fine-tune your operations.
When Speed Turns into Profitability
How are some more direct ways speed is crucial to an equipment dealership?  
Advantage over the competition – Being the first to respond to an opportunity or shift in the market can make all the difference.  The right DMS gives you the edge by providing instant access to information.
Reduced costs – The right DMS will reduce the time dealership personnel spend doing daily tasks as well as provide information on reducing excess inventory or minimizing service times.  These savings directly contribute to higher profit margins.
Increasing customer satisfaction – Faster response times and better service lead to happier customers.  These customers are far more likely to refer and increase your customer base as well as not shop around for similar services.
Real-time data equals better decisions  – As mentioned above, access to real-time data means you can make data-driven decisions faster.  This allows you to adjust to your customer demands or changes in the market quicker and more efficiently.
A dealership management system is not just a software solution, but a catalyst for speeding up your daily operations and driving profitability for the business.  Streamlining inventory management, quicker and more accurate quotes, faster sales processes and customer management as well as live data analysis, the right DMS drives your dealership forward in a competitive market.
If you can't see all work in process with one click, view of service jobs on one screen (daily, weekly, monthly, or grouped by stage of repair) with real-time notifications, create a parts ticket in 5 clicks, or create a rental reservation in under 8 clicks, contact our team today via email at sales@hbssystems.com or call 800-367-6376 for a demo to see how HBS Systems reduces clicks and increases profitability.