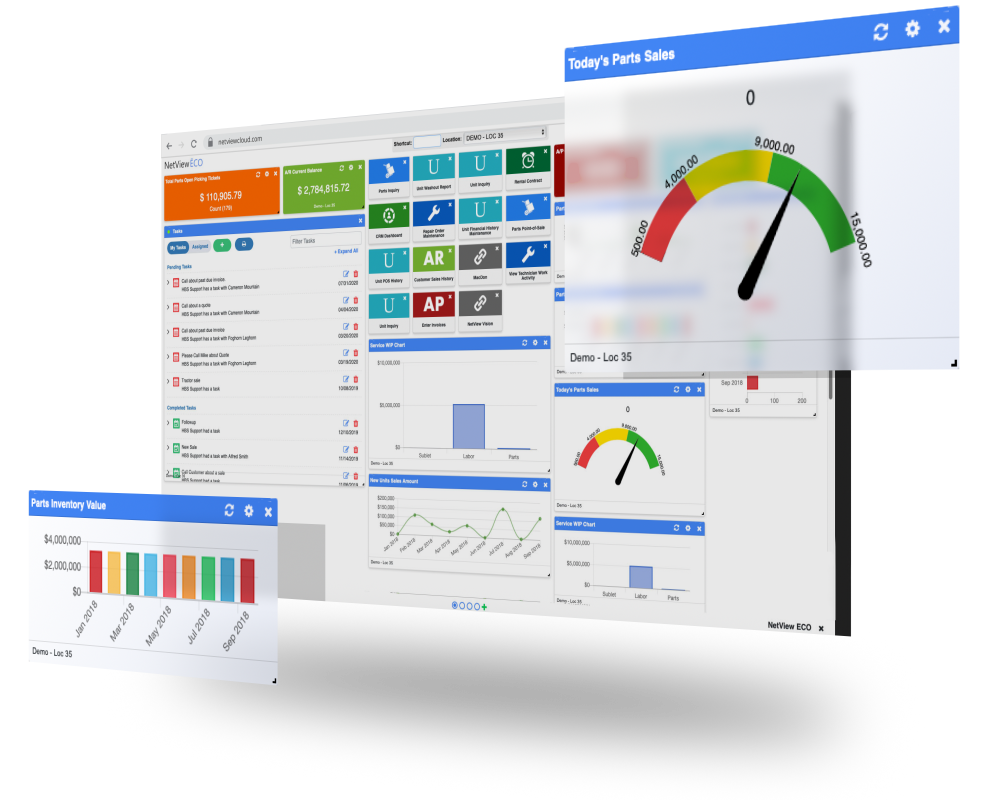 If you've attended an industry conference like the AED Summit, Farm Equipment Magazine's Dealership Minds Summit, CONEXPO-CON/AGG, the ARA Show, NAEDA, FWEDA, NEDA, DSEDA, MEDA, NADC, or others, you've likely heard someone talk about a dealer management system (DMS), also referred to as a dealer business system (DBS), but what is it and what does it do? 
A dealer management system is a software solution designed to manage the workflow and streamline processes of an equipment dealer. Most dealer management systems support equipment sales, parts sales, rentals, and service work. In addition, dealer management systems usually assist with equipment financing, payment collection, warranty claims, and direct connectivity to multiple equipment manufacturers.
The goal of all DMS systems is a single sign-on environment for employees of an equipment dealership, streamlining as many internal and external processes as possible. A well-implemented DMS streamlines a dealer's operations across various employees, departments, regions, and manufacturers. It also facilitates communication among the various departments of a dealership including management, marketing, sales, rental, parts clerks, technicians, and accounting.
While the term "Dealer Management System" or DMS is used collectively by car dealerships and equipment dealerships, the needs for these industries is unique. Some DMS providers maintain they can support both; however, at HBS Systems, we have focused on serving equipment dealerships for more than 35 years. If you represent a car dealership, search for a DMS that is designed specifically the unique flow of car inventory management, this is not what HBS Systems offers. If you represent an equipment dealership, search for a DMS that specializes in equipment dealerships and equipment rental dealerships, this is exactly what HBS Systems' award-winning team offers. If your dealership hosts both cars and equipment, we'd suggest selecting a solution that represents the majority of your revenue.
We are ready to partner with your business. To learn more or book a demo, contact our team at 800-376-6376 or sales@hbssystems.com.