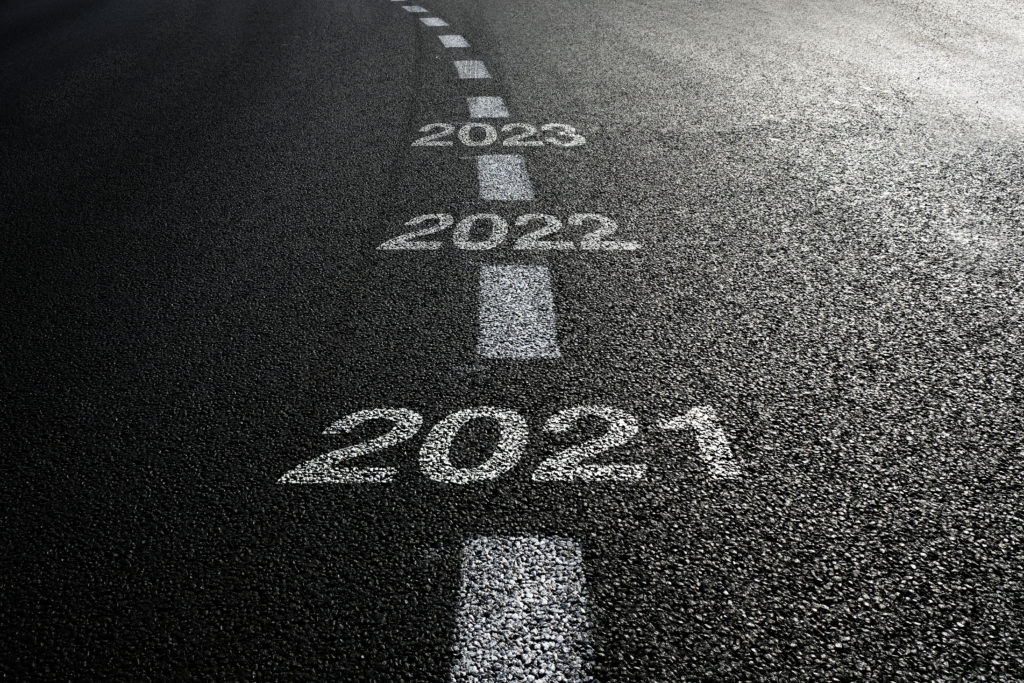 Throughout 2022, we anticipate numerous changes to affect business and equipment dealerships both in terms of demand and business operations. For example, the demand for equipment is expected to keep rising, and revenue is projected to grow, indicating a strong year ahead. Plus, with the passing of national infrastructure legislation, equipment dealerships will be as busy as ever in 2022 and beyond. However, we also see changes in vaccination and testing requirements that companies will need to adapt to in the near future and prepare for even sooner. As we begin the new year, there are changes in the industrial equipment market and business operations where companies should focus on to achieve success.
Changes in Business Operations
Equipment dealerships should be prepared for the future of OSHA's ETS into 2022, primarily requiring COVID vaccines or tests for employees to maintain OSHA compliance. It may be hard for some companies, but others might feel like this is the right time to make changes to stay compliant with OSHA's standards. Whether the adoption of a voluntary policy is necessary or how to prepare for compliance should be addressed by individual businesses.
When OSHA's vax or test mandate goes into effect, companies have a couple of options. One, they will be required to mandate vaccinations for all employees, or two, allow workers to either get vaccinated or wear a mask and get tested regularly. This mandate is meant to protect the nation's workforce on the job. However, some workers have concerns about getting the COVID vaccine due to various circumstances. Your employees must be aware of this change early to plan accordingly. This recent decision on the OSHA rule is not expected to be the final word. Already, several motions requesting a new emergency stay have been filed with the U.S. Supreme Court. Your state and national dealer associations will continue to update members as the situation evolves.
Beyond changing OSHA standards, a new law is being discussed in Congress that requires employees to disclose their vaccination status before being hired, though it is not yet passed. This could affect employers who are unsure if they want to implement a voluntary policy or continue preparing for compliance with OSHA's ETS. OSHA has said they will exercise enforcement discretion concerning the compliance dates of the ETS. OSHA will not issue organizations citations for non-compliance with ETS requirements before January 10 and will not issue citations for non-compliance with the standard's testing requirements before February 9. But, all employers who exercise reasonable and good faith efforts in complying with their safety obligations will not be penalized by OSHA.
A Challenging Supply Chain
Equipment dealerships will continue to be affected by supply shortages and the limited availability of new and used equipment next year. With parts and machinery being more challenging to obtain, lead times are higher than in the past 35 years, making businesses' stock and ability to provide for customers more important than ever, with supply chain problems expected to continue through 2022 and beyond.
Another critical factor that can affect the construction industry's bottom line is the cost of transportation. If the cost of transportation increases, it can cause businesses to lose money because it is challenging to meet customers' needs while providing services at a profitable price point.
To make matters worse, the equipment market is experiencing a shortage that could put pressure on margins, but it also provides opportunities for those who are prepared. With this in mind, there will likely be more competition than ever before since companies want to get ahead of competitors by ensuring they have all necessary resources ready when needed. This can provide opportunities for companies looking to maximize their dealership management systems and get the leg up on their competitors.
HBS Systems Dealership Management System is an easy-to-use web-based service that provides a complete view of every step of your dealership's operations. It has the features to help increase the productivity and efficiency of your dealership through 2022 and beyond. The growth of large equipment demand is projected to continue through 2022 and beyond. By successfully managing potential issues that emerge in the equipment supply chain, companies can take advantage of the growth of construction equipment demand in the new year and years to come.