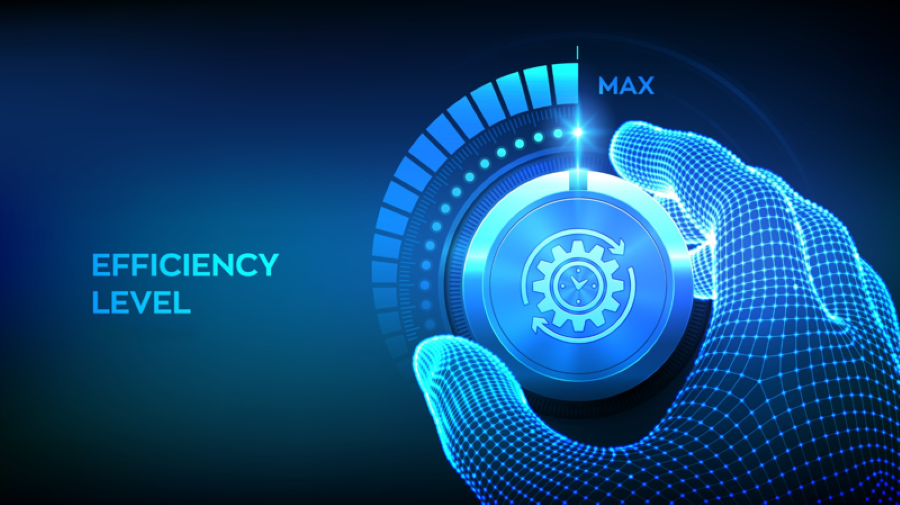 As peak season approaches, equipment dealerships need to make sure each of their departments is prepared for the increase in customer activity and heightened workload.  And in these current times, it may be with less staffing than desired.  Utilize your dealership management software to help lay the groundwork to maximize profit and efficiency before and during the busy season.  Doing so can have great results for the dealership as well as your customers.
Parts Department
Organizing parts inventory, adjusting reorder levels, and making sure the parts department is up to date with the latest training will help prepare parts staff to meet customer demand and increase customer satisfaction during the peak season.  Take these steps to prepare:
Efficiency
Stock accordingly.  Review reorder points for fast-moving parts and if your software allows set ordering criteria to match demand by stock class.  Setting up part numbers to be recognized by seasonality will also help avoid overstock during slower periods.

Get rid of obsolete inventory.  Check the return availability of slow-moving or obsolete parts with your vendors.  Even if restock fees apply, it will be better to free up the cash flow toward newer inventory.

Get organized.  Review bin locations to ensure no wasted time tracking down inventory and fast-moving items are close by.

Get informed.  Analyze historical turn-over ratios and review current inventory values to know exactly how much money is invested into each vendor and how well each vendor has performed.  
Profit
Stay current.  Make sure the parts staff is up to date with the latest makes and models and is aware of common replacement items to suggest to end users.

Know your top customers.  Review your customer sales rankings throughout different past peak seasons and make sure the inventory they need will be on hand when needed.

Maximize profit on each sale.  Review the prior period's profit margins and identify areas for improvement.  The best way to organize this is by specific vendors, followed by parts.  Are commonly shopped items priced accordingly?  Are there additional items that are less price shopped where price increases can be implemented?

Capture the market.  Increasing market share in parts can have positive effects throughout all other departments.  Customers with a positive experience through parts will oftentimes return for service as well as purchase new whole goods.   Make sure you are well established in your area with your major lines, your pricing is competitive with other dealers and you are prioritizing customer satisfaction.
Service Department
Being the core of any equipment dealership, the service department has to keep up with repair demand on customer and dealership-owned equipment, service out new units for sale as well as provide warranty work, and keep customers notified of timelines.  During peak seasons, that can be a lot to accomplish and track.  With the help of a dealership management system, all these important tasks can be balanced and organized.  As the busy season approaches, here are some ways you can prepare.
Efficiency
Continuing education.  Ensure your technicians are trained and educated on the latest models and utilizing the latest diagnostic technology to diagnose symptoms and establish repair estimates.  Doing so will increase overall turnaround times.
Be proactive.  Develop a schedule for customers who would like their equipment serviced before the busy season.  If necessary offer discounts, incentives, or delayed payment options as a method to encourage customers to prepare their equipment early.

Time utilization.  Review the recovery rate on past repair orders.  Make sure to review both positive and negative recovery rates to identify various scenarios.  Doing this ensures your technician's time worked is matching or ideally under time billed.  Increasing the recovery rate by even small percentages can greatly increase efficiency and profitability.

Communicate.  Being first to notify your customers of a change in timelines with their equipment will ensure trust and help ease displeased customers.  Have a scheduled time to review the work-in-process report and stay ahead of any problems that require attention.
Profit
Maximize margin.  Create a service margin percentage by repair order.  Calculate the total technician cost (hours worked by hourly wage) and divide it by billed labor.  It's important to review past ROs and establish a baseline to set your future estimates margin expectation.  Also, notice if any particular makes or models tend to have lower margins and adjust accordingly for future estimates.

Eliminate waste.  Make sure disposal fees, shop supplies, and environmental fees are being recaptured.  Analyzing these previous costs and passing them on to new repair orders should be documented and easily tracked on the repair order so no profit is lost.

Capitalize on convenience.  Offering the ability to repair equipment on-site increases customer satisfaction and loyalty and will lead to higher service margins.  Offering such convenience should come with different labor rates for "field" or "on-site" labor as well as travel charges that will increase profitability on each repair.

Set the schedule.  Having a daily and weekly schedule prepared in advance allows technicians to gain an expectation of what is needed of them and how to utilize their time to contribute to the shop's overall profitability and success.
Whole goods Department
The whole goods department's peak season can start prior to the other departments and the groundwork is usually laid out well in advance of finalized sales.  Knowing your customer base and market, staying on top of inventory lead times and changing market conditions, and forecasting demand are some of the many things you need to know.  Below are some steps to maintain a proactive approach to potential opportunities.
Efficiency
Know the lead times.  Establish clear communication on incoming units and expected arrival dates.  If possible, document all information within the system for easy access while out of the dealership.

Stay informed.  Maintain regular communication with your main vendors to ensure timely delivery and adequate inventory on hand.  Also, stay abreast of the latest and upcoming models and features.  Being the first to educate customers on new features becoming available can distance yourself from the competition.

Track prior sales.  Organizing past sales by date, make, model, and profit margin will give you a great indication of the units you should be stocking.  Including customer demographics in your reporting will give you an idea of what markets you are serving and additional ones to pursue.  

Efficient communication.  The whole goods department should work closely with service and parts to share information about inventory levels and customer needs.  Having expectations in place of what needs to be communicated between departments ensures a seamless experience during the busy season.
Profit
Track the wins.  Having a system in place to track converted quotes to sales and documenting the makes/models and what markups won the deal help set expectations for future opportunities.

Cover additional expenses.  Document fees, finance fees, delivery charges, and trade-in buy-offs should all be documented on quotations and the final sales invoice.  Tracking these additional expenses will make sure you aren't giving away any potential earnings on each sale.

Age the inventory.  Review what units are currently on hand, how long, and possibly what units are coming up for payment.  Targeting those units to sell first will free up cash for new stock and provide healthy turnover ratios for the whole goods department.
Rental Department
Capitalizing on each rental opportunity is of the highest priority for maximizing revenue and profit.  And depending on location, your rental busy season can be the shortest of all departments.  It's important to make sure several items like routine maintenance, rental rates, promotion, and communication procedures are prepared in advance to ensure smooth operations during peak demand.
Efficiency
Prevent downtime.  Ensure preventative maintenance has been performed on rental units ahead of time.  Reviewing rental units' past utilization and identifying maintenance to be performed now so rental turnaround times can be maximized during peak demand.

Be the equipment experts.  Assuming customers already know how to operate rental equipment can be costly to time and equipment.  Go over each piece of equipment thoroughly and explain and demonstrate safe operation.  This will prevent unwanted trips to the job site and extra wear on the machine.

Stale Equipment.  Review rental utilization percentages and keep an eye out for underutilized pieces of equipment.  If trends continue, develop a plan to sell or offload and reinvest in better-performing categories.

Communicate effectively.  Providing your customers with detailed rental reservations and contracts will eliminate any surprises on the rental invoice and lead to well-informed customers.  It's also important to follow up on overdue contracts to ensure future reservations aren't affected by unreturned equipment.
Profit
Review utilization.  Run time and financial utilization rates to determine if any rental rate adjustments need to be made.  If certain categories are continually under high demand and high utilization adjust the rental rates accordingly.  Excessive rental demand will lead to more maintenance and lower the unit's value when it's time to sell. 

Promote new items.  Analyze the top rental customers and ensure the sales team has informed them of new units or categories available.  Ensure new units and categories are highlighted in your digital and print marketing.

Missed rentals.  Before the peak season, review what rentals were continually missed and see if additions in inventory are needed.  Adding in-demand units can be a quick boost to rental revenue.

Adjustments given.  Look over past rentals and see where discounting from the published rate was needed to secure the rental.  Are the rates too high?  Do specific customers require discounting built in?

Review fees.  Adjust any rental surcharges or fees.  These oftentimes are small amounts but during the course of a season will add up and ensure extra costs are being covered.
As you work to boost efficiency and profit during the busy season at your dealership, work smarter, not harder with HBS Systems dealer management software that automates many of the items mentioned in this blog.
To learn how HBS Systems dealership management software can assist you in tracking key metrics in every department of your equipment dealership, call 800-376-6376, email sales@hbssystems.com, or click here to book a demo today.