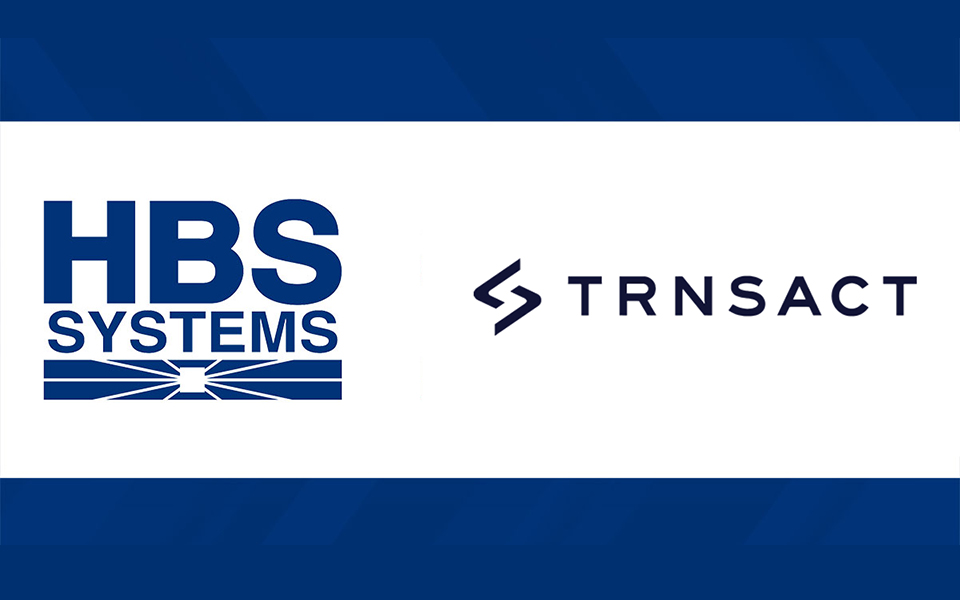 HBS Systems, a leading provider of web-based equipment dealership management solutions is proud to partner with Trnsact, a digital F&I platform for equipment dealers that transforms the financing process.
This partnership will provide dealers utilizing HBS Systems' NetView ECO equipment dealership management solution with a faster, easier, and more secure financing process to drive sales, increase compliance and provide better customer and dealer staff experiences. The integration enables a secure and compliant finance management platform that allows dealers to streamline all credit and financing workflows with any lender or aftermarket provider and offer customers a single online credit application. No longer will applicants need to complete multiple pdf credit applications. Instead, an applicant can scan a QR code or receive a text message link to complete a single application easily on their mobile device and quickly receive financing terms from the dealer's preferred captive lender or bank. This digital-first process, dramatically reduces the administrative time sales reps or other dealer staff must spend entering data, waiting for lender responses, and sharing updates with customers.
 "Our team works tirelessly to reduce keystrokes and streamline workflows and processes to increase efficiencies for our valued customers. We are honored to partner with Trnsact to provide equipment dealers modern finance department capabilities to improve sales velocity and customer experience all in one location," said Chad Stone President and CEO, of HBS Systems.  "Our team is constantly working to provide an open API to easily bring innovative partners into the HBS Systems NetView ECO software ecosystem."
"At Trnsact, we believe every dealer should have workflow automation tools that empower their sales team to close more sales with less effort. We are proud to partner with HBS Systems, a leader in innovation for the equipment dealer industry to streamline F&I within their NetView ECO dealer management software," said, Beckham Thomas, CEO, and Co-Founder, of Trnsact. "We believe this new partnership will bring new synergies for HBS Systems dealers by further reducing the steps required to advance equipment financing sales and maximize opportunities to offer insurance warranty programs with ease."
About HBS Systems, Inc.
Since 1985, HBS Systems, Inc. has served equipment dealers worldwide in the agricultural, aggregate, construction, industrial, material handling, and rental equipment industries with our web-based NetView ECO equipment dealership management software.  NetView ECO improves the equipment dealership's accuracy, usability, and efficiency, leading to increased profitability and customer satisfaction. Our web-based ERP provides equipment dealerships with a feature-rich solution that includes: Parts Inventory Management, General Ledger, Accounts Receivable, Accounts Payable, Unit Inventory Management, Service Invoicing and Scheduling, Telematics, Mobile Access, Rental, Sub-Rental, Drill Down Financial Reporting, Document Management, Purchase Orders, Payroll Interface, Budgeting, Fixed Asset Management, Cloud Hosted, Integrated Payment Terminals, Mobile App for your Customers, e-Commerce, OEM Communications and Ordering, Personalized Desktop, Cross-Browser Functionality, and more. Integrated OEM solutions simplify complex AGCO, Bobcat, BRP, Can-Am On-Road, and Off-Road, Case Agriculture and Case Construction, CLAAS, CNH Industrial, Kubota, John Deere, Krone, New Holland Agriculture, New Holland Construction, Polaris, Sea-Doo, Ski-doo, and Vermeer, and over 300 shortline and specialty manufacturers processes with automation and an intuitive design. Our secure cloud-based data platform scales to equipment dealers' business needs and offers accessibility from any Internet-connected device allowing your employees to stay connected to critical information updated in real-time. HBS Systems prides itself on providing advanced technology today that positions equipment dealerships for the future.  To learn more, contact our experienced team at sales@hbssystems.com, 800-376-6376, or visit https://hbssystems.com/. 
About Trnsact
Trnsact provides digital F&I solutions to transform the way equipment is financed for equipment buyers, dealers, lenders, and manufacturers. Our powerful but dealer-friendly Finance Management Platform delivers more sales, new revenue channels, increased efficiencies, and better customer experiences via the most compliant and secure solution available. Trnsact is the first dealer-centric finance management platform helping dealers to manage and automate their credit, financing, insurance, and warranty workflows. Strong dealer adoption has built a network of over 140 lenders covering every major equipment vertical.  Based in Irvine, CA, our team is committed to providing businesses and their customers with a better way to transact – either online or in person. To learn more, contact a solutions advisor at sales@trnsact.com visit https://trnsact.com/ or call (714) 689-9562.